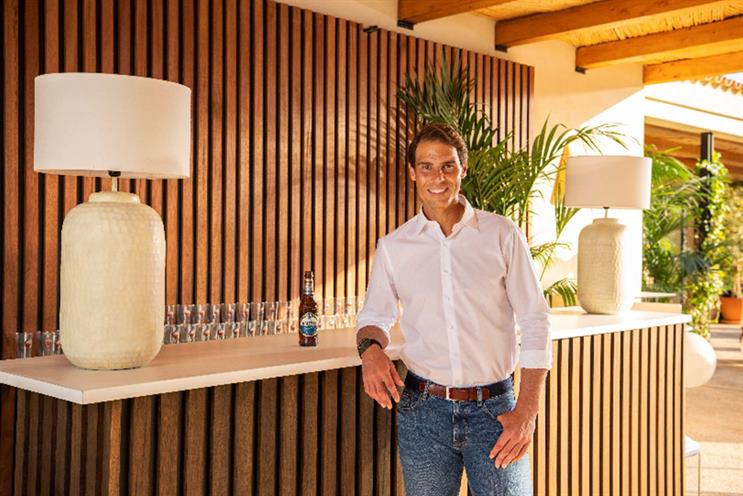 Amstel has recruited tennis star Rafael Nadal as its global ambassador for its growing light beer product offerings including Amstel Ultra and Amstel 0.0.
Over the next three years, Nadal will be featured in a variety of global marketing activities including TV spots, digital and out-of-home advertising. The creative is set to focus on how Amstel's range fits with Nadal's balanced lifestyle. He will support the beer brand during its continued expansion of the Amstel brands into new markets globally.
As an ambassador for Amstel 0.0, Nadal will highlight the importance of moderation and responsible consumption as part of owner Heineken's wider Brewing a Better World ambition to create more choice for consumers within the zero alcohol category.
Malgorzata Lubelska, senior director global international brands at Heineken, said: "We are extremely excited to welcome Rafael to the Amstel family. Rafael is known not only for his incredible achievements on the tennis court, but also for living an active and well-balanced lifestyle. This makes him the perfect partner for our growing range of Amstel lifestyle products, including Amstel Ultra, Amstel Ultra Seltzer, Amstel Malta Ultra and Amstel 0.0.
"Together with Rafael Nadal, we will continue to develop the Amstel Ultra brand, as this category continues to grow, helping to reinforce the important message of moderation and responsible consumption through choice."
Amstel Ultra launched in Mexico in 2018 and will be rolled out to more than 10 new countries in 2021. Amstel 0.0 is available in over 10 countries, including Spain, the Netherlands and Russia. Amstel Ultra Seltzer was recently launched in Mexico and Amstel Malta Ultra is available in Nigeria.
Standard Amstel and low-calorie Amstel 66 remain the only products currently available in the UK market and there are currently no plans to introduce other varieties. 
Amstel Ultra is currently exploring all possible opportunities within its key markets to offer the new range to a wider range of consumers.