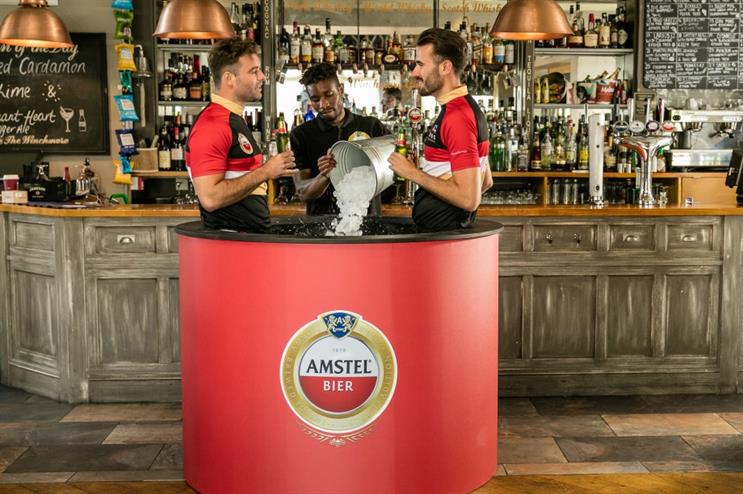 Amstel will be launching the ice-bath pub from 29-30 July, inviting cyclists taking part in the Prudential Ride London event to cool down post-cycle while enjoying an Amstel Bier.
Guests will be submerged to their waists in cold water, as they sip on the brand's product and enjoy a bonding experience with other cyclists. The activation has been inspired by the popularity of ice-baths among athletes, and invites visitors to step into a custom built bath tub full of ice cold water for up to ten minutes.
After experiencing the ice-bath, guests can relax in a normal pub setting, admire the array of cycling memorabilia displayed on the pub's walls and watch Prudential Ride London on the pub's TVs with fellow finishers.
More: Stella Artois celebrated Wimbledon with its Vantage Point activation this month, inviting guests to watch tennis screenings as well as enjoy a range of experiences.
In May, Foster's unveiled a 'hot' escape room experience, transporting guests to the heat of the Australian outback.