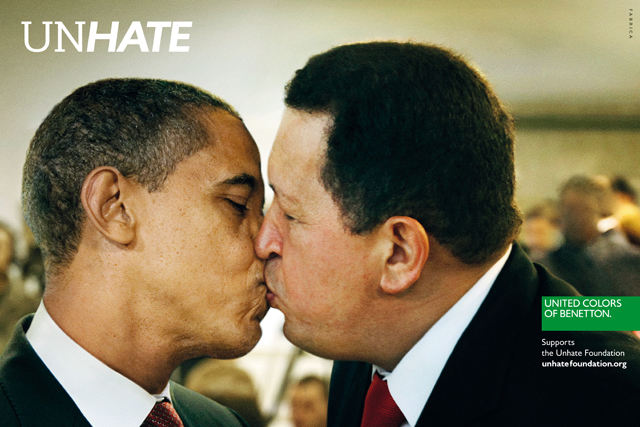 Anomaly is an apposite name for the latest agency from beyond the European mainland to establish an office in Amsterdam. Why? Because the city's ad industry is itself something of an anomaly.
As befits a place that's home to some 200 nationalities, Amsterdam's adscene could hardly be called homogeneous, but rather an eclectic blend of agencies with different roots and agendas.
Some are home-grown but aspire to build their businesses beyond their national borders. Some are international shops and see Amsterdam as an ideal Central European hub.
"Amsterdam is a cultural mix like no other," Kerrie Finch, the former Wieden & Kennedy Amsterdam PR director, who has lived in the city for ten years, declares. "You don't get agencies blended with the same type of nationalities anywhere else. This blend absolutely informs the work."
Lode Schaeffer, the executive creative director of the city's Indie agency and the president of the Art Directors Club Nederland, says: "Being a small market also makes us an ideal place to be trying out new marketing concepts and creative ideas."
Indeed, there's no shortage of work with attitude coming out of this bohemian environment. Such as 72andSunny's "unhate" print campaign for Benetton featuring unlikely images of world leaders, such as Barack Obama and Hugo Chavez, kissing each other. One, in which the Pope is pictured smooching with an Egyptian imam, was withdrawn after Vatican outrage. It's indicative of the breezy self-confidence that permeates Amsterdam's agencies.
"With no big domestic market of our own, we've had no choice but to look beyond it," Brian Elliott, the Amsterdam Worldwide founder and chief executive who has been advising the city on promoting itself, says. "And we've got pretty good at it."
Not that there haven't been a few speed-bumps along the road. Adidas last year moved its global account out of 180 Amsterdam and into Canada's Sid Lee. Some also concede that two or three years ago, the city's agencies seemed a bit out of sorts.
"Amsterdam did go quiet for a period, probably because, like any advertising market, it experiences peaks and troughs," Paul Silburn, the Saatchi & Saatchi creative partner who once considered joining an agency in the city, says.
"But some very good work has been coming out of the place for some time and Amsterdam, along with Stockholm, is now one of a number of strong creative centres in Europe."
Amsterdam's emergence as a creative force is the result of an official marketing programme that began three years ago to woo creative companies.
"We knew that international agency networks such as McCann Erickson and Publicis were here, as well as companies such as Nike and Adidas," Jane Zoutendijk, a senior executive of the Amsterdam In Business initiative, says. "We wanted to find out why. And because our campaign is directed at creatives, our appeal is very much an emotional one. Creatives really feel at home here."
It seems to be working. Jan Rij-kenberg, the chief executive of BSUR, appointed in June by SCA to handle the £20 million pan-European account for its feminine hygiene products, claims wins like this will become increasingly common for Amsterdam's agencies.
"We're more international in attitude than a lot of people in the UK," he says. "We've had long experience of dealing with our neighbours in France and Germany, and because we have so many different nationalities working for us, we're very good at delivering universal concepts."
Got a view? E-mail us at campaign@haymarket.com
AGENCY HEAD
Jan Rijkenberg, chief executive, BSUR
"We won the SCA business in a four-way pitch that included Britain's VCCP, and I think this kind of thing is going to be happening more regularly. It's a lot different from when my founding partners and I were drafted in to do an international pitch at DDB or TBWA, only to find the work going to network offices in London, Paris or Frankfurt.
"We have staff in our agency from 15 countries, including Barbados, Poland and Peru. That means we don't only benefit from lots of different insights but also that we're 'neutral'. Our work will never be too English or too German."
AGENCY HEAD
Lee Newman, managing director, Wieden & Kennedy Amsterdam
"Creativity thrives here because agencies tend to draw on associations with the local art, film, fashion and design scenes. That's been the case for many years and there's more going on in those sectors than ever before.
"Amsterdam is the place where the brightest creative talents can produce the best work they've ever done. But they also face a difficult challenge because that work has to be able to travel and cross cultural borders.
"There are 25 different nationalities working in our agency. That's a distinct advantage if you're launching a global brand."
AGENCY HEAD
Brian Elliott, founder and chief executive, Amsterdam Worldwide
"Recession hasn't hit as harshly in Amsterdam as it did in London, and although agencies have had to keep their costs under control, we're punching above our weight and more than holding our own.
"Both international and domestic agencies have done well here while digital shops, production and technical support services have become an established part of our business. Once upon a time, we had to go to London if we wanted high-quality services like that. Now we don't.
"We're finding that clients with propositions to globalise are increasingly looking beyond Soho's confines."
AGENCY HEAD
Matt Bain, general manager, AKQA Amsterdam
"Because we have such a large expat contingent here, we have a more agnostic view of the world. As a result, the work that's coming out of here is good because of all those influences. Amsterdam has become a bridgehead into mainland Europe and a very good base from which to produce global work.
"The city may not have the hustle and bustle of London or New York, but it's an easy place in which to live and you get to work with global clients.
We have no trouble attracting the people we need and, because we have so many nationalities working for us, no single culture dominates."