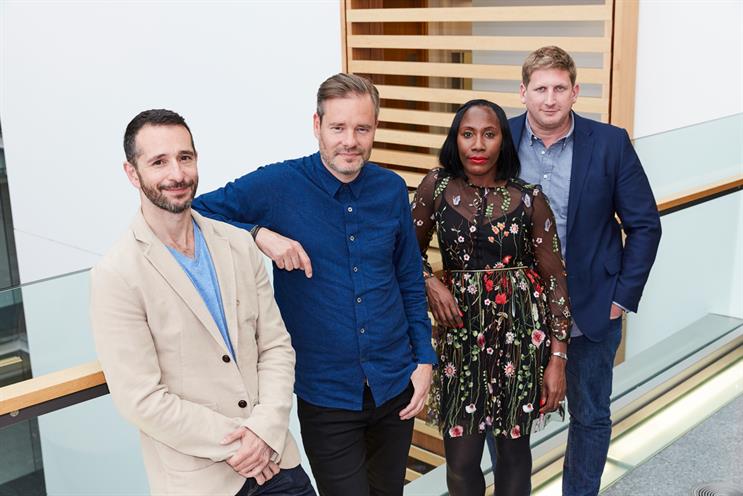 The Omnicom agency wants to woo female creative talent who may have taken a career break to raise a family or care for a family member, but feel unable to return to a creative department because of the time commitment required.
AMV is now in the process of hiring between eight and ten half-time roles to its creative department, with a view to rolling the programme out to other departments in the future.
Male parents in a primary care role are also eligible to apply, but the programme is designed to tackle gender imbalance in the agency due to the barriers of balancing work and family life.
AMV has 25% women in senior management, according to its latest Campaign School Report, but across the agency it has an even split of men and women (185 women, or 51%, compared to 181 men).
The new creative roles will be built around half the working hours required in standard employment contracts, which will usually mean three-and-a-half hours per day instead of seven hours.
The roles will be permanent, rather than freelance or short-term, and each new hire will be connected to a mentor from outside the agency to help with their transition back into work.
All the roles will be part of the main creative department at AMV, which has said all employees on the new half-time contracts will receive the same kind of creative briefs, training opportunities and appraisals as full-time members. Pay, meanwhile, will be calculated pro-rata based on contractual hours.
Ian Pearman, AMV's chief executive, said: "The research clearly points to motherhood being a significant 'off-ramp' for women in business careers because there are a dearth of properly designed 'on-ramps' to help mothers return in a form that truly balances their professional commitments with their family ones.
"There are plenty of 'returnships' run by agencies, which let women returning from a career break gain invaluable experience, but they don't go far enough in changing the fundamentals. The point of this programme is to give parents and care givers permanent positions within our creative department with flexibility built in at a contractual level."