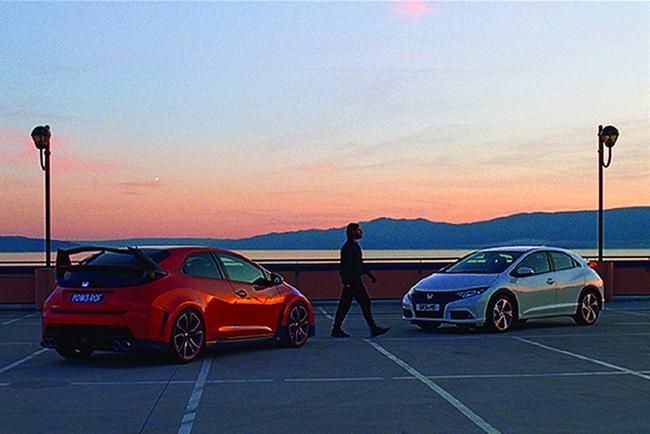 The Honda online ad allows viewers to press R on the keyboard to switch between two films, one of a school-run and the other of an art heist. It is the first time an interactive ad has ever won the award.
The film also won gold in the Best Over 90-Second Web-Based Film and Interactive Web-Based Commercial categories.
The work was created by Scott Dungate, Graeme Douglas, Paul Knott and Tim Vance. Daniel Wolfe directed it through Somesuch & Co.
Daniel Bergmann, the jury president, said: "The Internet is becoming the leading medium, entertainment and technology are merging with advertising. This year, British Arrows have recognised and incorporated this shift."
AMV BBDO picked up 12 awards. This included a gold for "Ben's beginners" for Uncle Ben's, and silvers for "begonias" for Curry's PC World and its Christmas ad for Sainsbury's "Christmas is for sharing".
The awards were presented in front of 1,200 people during a gala at Battersea Evolution in London last night.
Dougal Wilson, a director for Blink, won the Chairman's Award. Blink also won Production Company of the Year.
The gold award for the Best 60-90 Second Cinema Commercial went to Lurpak Cook's Range "adventure awaits" by Wieden & Kennedy.
The ad takes a cinematic approach to introducing the kitchenware products. It also took the gold for Best Over 30- and Up To 60- Second TV Commercial.
Dare's Andrew Bevan, Chloe Pope and Jessica Morris took gold for Best New Creative Team for "#ViolenceIsViolence" for Mankind.
The film shows a staged argument between a couple in public. When the man is abusive, the bystanders step in. However when the roles reverse the couple is ignored.
Ikea's "beds" ad by Mother won gold for Best Over 30- and Up To 60-Second TV Commercial, and Best Over 60- and Up To -90 Second TV Commercial.
The spot shows a woman falling into different beds in the sky, and then onto her own bed in her bedroom. "Beds" was part of 'The Wonderful Everyday', which Campaign named Campaign of the Year.