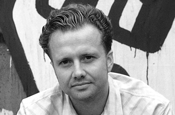 The agencies triumphed following a three-way shoot-out, handled by COI, against WCRS and Carat and St Luke's and Experience.
NHS Direct offers patients a 24-hour health information and advice service. Patients can contact health professionals either over the phone, via e-mail, or through digital television on the Sky Digital and Freeview platforms.
The winning agencies will now be briefed with creating a TV and print campaign to promote the NHS Direct service, with particular emphasis on the 08454647 telephone helpline. The work will also remind the public about the various ways in which they can get their questions answered.
Ronnette Lucraft, the commercial director of NHS Direct, said: "NHS Direct is used by millions of people who need health advice from a reliable and trusted source. For the last couple of years, our communications activity has centred on our newer digital channels but it's now time to remind people what's available through our well-established and highly popular telephone service."
George Bryant, managing partner and head of planning at AMV BBDO, said: "We look forward to creating work that will give NHS Direct an even more integral role in the nation's health".