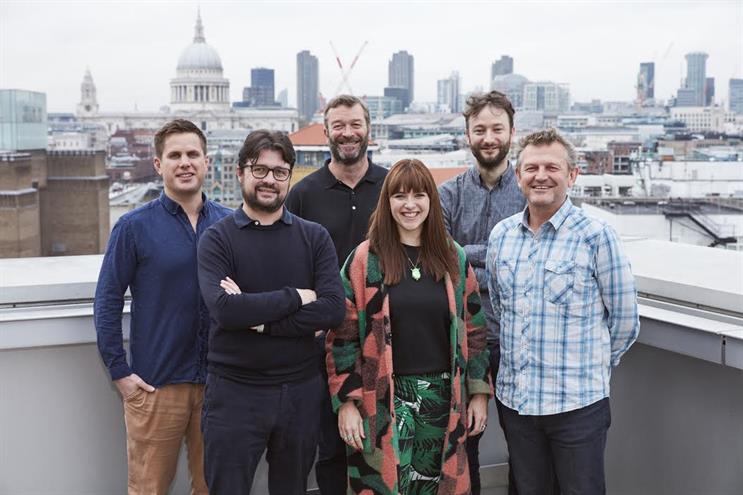 Among the promoted are creative directors Nadja Lossgott and Nicholas Hulley, who joined AMV in 2010 and were behind AMV's Guinness "Sapeurs" work in 2014, which is credited with being the fourth most-awarded TV campaign in the world.
Lossgott and Hulley were also part of the team that produced the Zimbabwean "Trillian dollar" campaign, which won a D&AD black pencil, two Grand Clios and a Cannes Grand Prix, as well as award-winning work for Adidas, Pepsi and the Metropolitan Police.
Creative directors Toby Allen and Jim Hilson have also been promoted, having joined the agency from Wieden & Kennedy in 2012. The duo runs the global SCA business and also set up an run AMV Hatch, the agency's creative academy.
At W&K, Allen and Hilson created Nike's tactical campaign for the 2012 Olympics, led the Three mobile account from pitch, and created awarded work for Honda. Before joining W&K in 2010, they were at Bartle Bogle Hegarty for six years, where they created integrated work for Levi's, Audi and Barnardo's, as well as campaigns for Lynx, British Airways, Barclays and Persil.
Also promoted are creative directors Phil Martin and Colin Jones, who have been at AMV for eight years and between them have won four golds, five silvers and four bronzes at Cannes. They are responsible for campaigns such as Walkers "Sandwich", Sainsbury's "Christmas in a Day", and Department for Transport "Live with it".
The six creatives join Rob Messeter and Mike Crowe, who have been creative partners since joining the Omnicom agency two years ago.
The eight creative partners will support AMV's executive creative directors, Alex Grieve and Adrian Rossi, deputy executive creative directors Martin Loraine and Steve Martin, as well as head of copy, Tim Riley, and head of art, Rosie Arnold.
Grieve and Rossie said: "David Abbott used to say it was vital to surround yourself with people who are smarter than you. Job done."