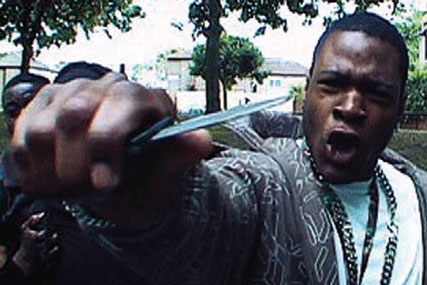 AMV continued its strong form at the festival thanks to its campaigns for Walkers Crisps, which won a Gold Lion, and for the Metropolitan Police, which picked up a Gold and a Bronze.
No other UK agency was awarded, despite the jury handing out 75 Lions, including 19 Golds and 24 Silvers.
The Direct Grand Prix, awarded to the best of the Gold winners, went to the Auckland-based agency Special Group, for its campaign for Orcon Broadbrand.
The campaign, which aimed to demonstrate Orcon's connection speed, saw the company link up with Iggy Pop to record a new version of the singer's hit single "The Passenger".
The song was recorded using musicians based in New Zealand, who communicated with Iggy Pop live via the internet.
Pablo Alzugaray, the president of the Direct jury, said: "The campaign got the Grand Prix from the first time that we saw it. It's a very smart and powerful idea."
He added: "It's one of the best uses of celebrity we've ever seen, and on a basic level, it's also an excellent product demo."
Along with AMV BBDO and the Special Group, Gold Lions were awarded to agencies including Grey Vancouver, Leo Burnett Hong Kong, DDB New Zealand, Farfar Stockholm, TBWA\PHS Helsinki and Jung Von Matt Hamburg.
Six Golds were also handed to Australian agencies, with three of them going to Saatchi & Saatchi Sydney.