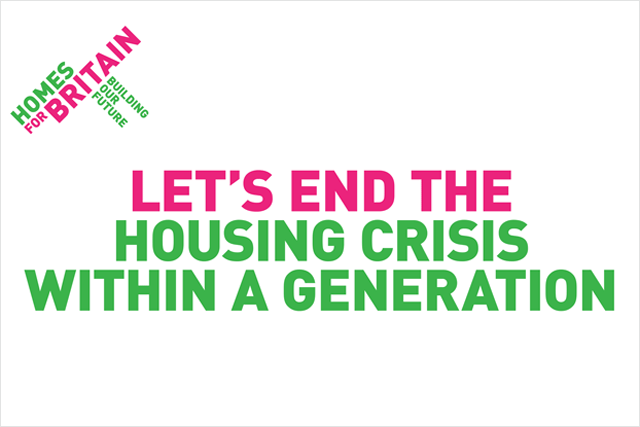 The coalition of housing organisations has tasked AMV BBDO with creating an outdoor and online campaign that will galvanise the public on the issue of housing and put pressure on political parties to promise to tackle the shortage of homes if they are elected in 2015.
AMV BBDO saw off competition from four other agencies to win the pitch, which Homes for Britain ran itself.
Ruth Davison, the director of policy and external affairs at the National Housing Federation, said: "Housing hasn't been a general election priority for decades yet the housing crisis affects every person in the country in one way or another.
"This campaign is about changing that and making sure housing becomes a political priority.
"We are really excited about working with AMV BBDO to put housing front and centre of debates in the run up to the general election – exactly where it should be.
"We were thoroughly impressed with the team's analysis, insights and creative ideas and believe that they will help us put housing on the political map."
Homes for Britain is a coalition of 88 housing organisations, including the National Housing Federation and Shelter.