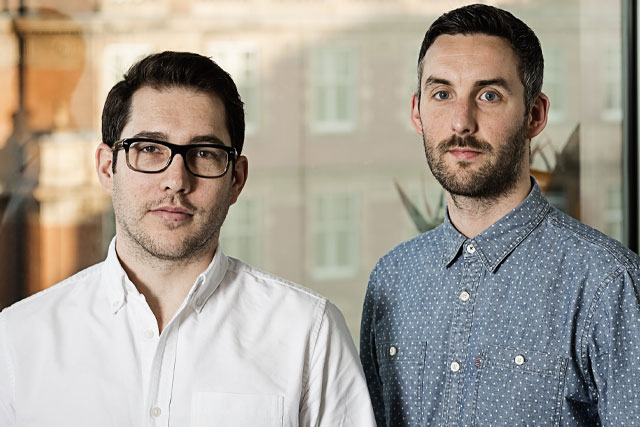 The duo started at AMV this week. In their new roles, they will work across a range of clients, including Mars and the Heinz account, which they worked on at the start of their careers at McCann London.
The pair, who have been at CHI for three years, have been behind work such as the "date night" ad for Talk Talk and "charge" for Samsung last year.
Phillips and Clarke are the first hires by AMV's executive creative directors, Adrian Rossi and Alex Grieve, who were promoted in November 2013.
Rossi and Grieve said: "As soon as we saw Neil and Jay's work we wanted to hire them. As an added bonus, they are also humble, hard-working and nice. We expect great things from them."
Phillips and Clarke joined McCann in 2004, where they won the Cannes Young Lions competition in 2007 and produced work for American Airlines that appeared in the D&AD annual. While at McCann, they worked on accounts including Heinz, Premier Foods and the London Organising Committee of the Olympic Games (Locog).
In 2011, the pair moved to CHI&Partners. They were promoted to creative directors after 18 months. At CHI they worked on Samsung, Lexus, British Gas and TalkTalk.
Clarke and Phillips said they had "greatly admired [AMV] for a long time". "Now feels like the perfect time to join a fantastic agency with an ambition to do something really special," they added.
At the time of Rossi and Grieve's promotion to ECDs, the former executive creative director Paul Brazier became AMV's chairman and chief creative officer.