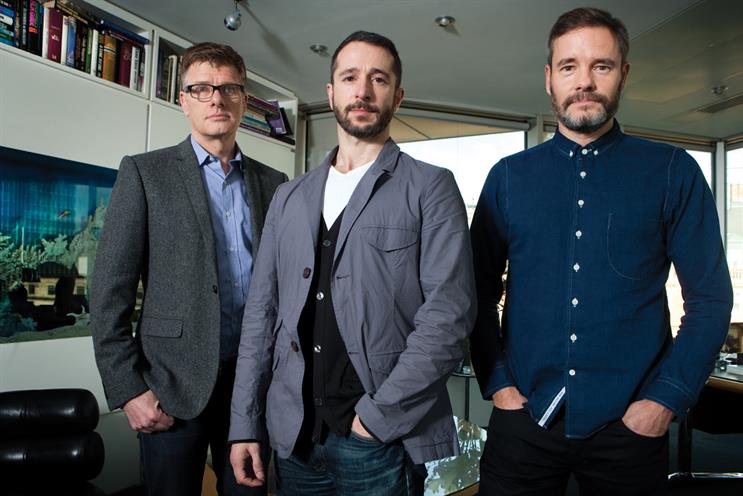 The existing ECD, Paul Brazier, will become the chief creative officer and chairman.
Grieve and Rossi will take the reins of the 70-strong creative department. They will report to Brazier, who will focus on overall creative strategy and remain the creative lead on major accounts.
The pair joined AMV in 2011 from the digital agency Isobar, then known as Glue Isobar, where they had spent one year.
Before that, they worked at Bartle Bogle Hegarty for 14 years. They were creative directors from 2000.
Brazier has been at AMV for 23 years, nine of which as its ECD. He will continue to report to Ian Pearman, the chief executive. He described Grieve and Rossi's promotion as "one of the easiest decisions I have ever had to make".
He said: "Alex and Adrian have an impeccable track record of creatively awarded work and both have great strength of character. Everyone respects them. This structural change will strengthen the many talents of the creative department."
Grieve and Rossi are only the fourth generation of ECDs in AMV's history, following David Abbott, Peter Souter and Brazier.
The pair created work such as Guinness "cloud" and the "you're not you when you're hungry" activity on Twitter and Google for Snickers.
Pearman pointed to their experience across both digital and traditional media.
He said: "Alex and Adrian spent a long time at BBH creating award-winning work and then were at Glue Isobar, so they have a very unusual combination of classic and new skills. We're doing work for clients on many media platforms, so that requires greater levels of creative stewardship."