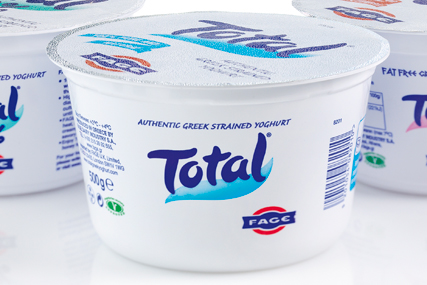 Fage, the brand's owner, plans to spend £2 million on media in the UK this year, and hopes its advertising campaigns will support "aggressive growth targets", according to Andrew Turton, UK marketing director.
Total is the brand leader in the Greek yoghurt sector, with a 33 per cent value share in the UK.
Fage contacted agencies directly for the review, which kicked-off in October 2012.
Turton said: "For a small but fast-growing business such as ourselves, it was critical to choose the best business partner that would help us deliver on our aggressive growth targets.
"AMV BBDO presented an unrivalled strategy that showed a clear understanding of the business challenge, our sector and the consumer."
Total previously used Creative Orchestra for its advertising campaigns. The agency created work that included an integrated campaign in January 2012. It featured an animated zebra character called "Zeb Astaire", a Fred Astaire parody. Creative Orchestra was appointed in 2010, taking the business from previous incumbent Dialogue 141.
AMV's first work for the brand is a TV campaign which will break next week, to be followed up with other activity later in the month.
Ian Pearman, the chief executive of AMV, said: "Total Greek Yoghurt is a wonderful product that deserves its place as the market leader. However the wider market is alive with big spending competitors, and we welcome the opportunity to outsmart, rather than outspend the competition."
Total, which reported £32 million of sales in the UK last year, uses Total Media as its media agency. This relationship is unaffected by the appointment of AMV.