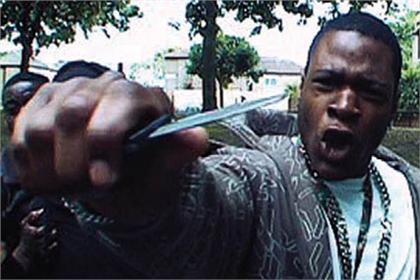 The award confirms AMV BBDO as the UK's most successful agency at this year's international event.
Earlier in the week, AMV BBDO was named Direct Agency of the Year and, with the help of its Met Police campaign, won three gold, three silver and five bronze Lions.
To win the inaugural Grand Prix for Good, the agency competed against Leo Burnett's Shelter work and BBH UK's acclaimed St John Ambulance campaign, among others.

The Met Police work also won a gold Lions for Media, Integrated & Titanium and Direct categories.

Media judge Mike Cooper, worldwide chief executive of PHD, called the campaign an example of "absolutely outstanding" work.

He said: "You're obviously dealing with a very difficult subject matter with something like that. And getting through to that target audience, one that is so is notoriously difficult to reach, requires great insight.

"I just thought the combination of the creative along with the media that they used, with the digital aspect, and the sense of realism throughout the campaign, was massively appealing. It was very, very strong."
Historically, the Cannes Lions International Advertising Festival, now in its 57th year, has ruled that not-for-profit and charity campaigns are not allowed to be awarded a Lions Grand Prix for fear of unduly influencing the judging process.

A Cannes spokesman confirmed that while agencies have always been able to win Gold, Silver or Bronze Lions for charity or not for profit work, there are "a couple of reasons" why they are unable to top the individual categories.

The spokesman said: "In most cases the client doesn't pay for the ad. The subject matter is more emotive and the restrictions imposed by a paying client to the advertising agency do not normally apply to non-profitable work created."