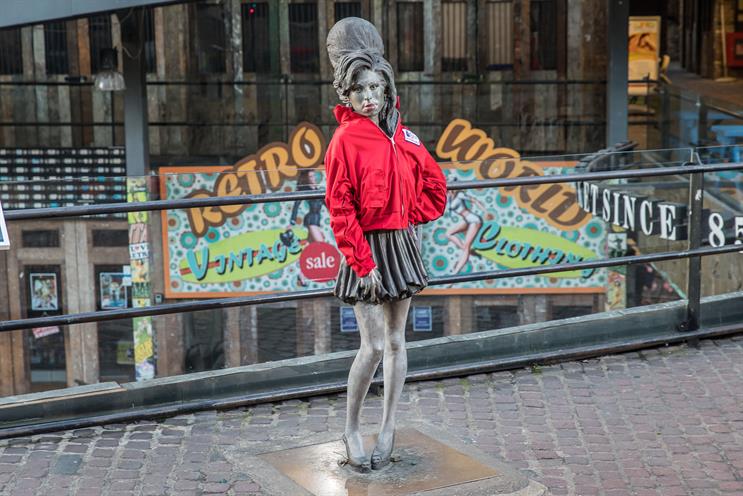 Hands On London, the intermediary between not-for-profits, and Sense London, the experience agency, have taken over Sherlock Holmes at Baker Street station, Amy Winehouse (above) at Camden Market, and Kinder Transport at Liverpool Street station.
The organisations are asking the public to donate their coats between 13 and 24 November as part of the 2017 Wrap Up London campaign. They will be passed on by Hands On London to people including the homeless, elderly, families in need, and refugee charities.
Jon Meech, chief executive of Hands on London, said: "A person's spare coat and your time cannot only help keep a person warm, it can also save their life.
"Sense has created something groundbreaking for us, and we could not be more pleased with how they've helped us spread that message."
The campaign is in its seventh year, and is asking for men's coats in particular as there is usually a shortage. Last year, there were 23,000 garments donated.
Lou Garrod, managing director or Sense, said: "We want to grab the attention of Londoners who are so often in head-down mode as they travel through our city, and really get them to consider those who they probably walk past every day."