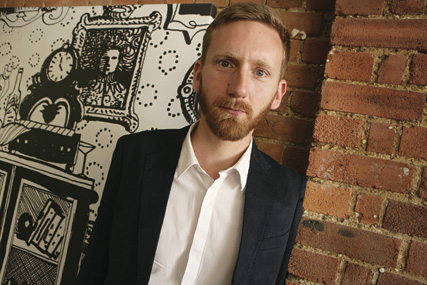 Law will oversee the day-to-day running of the 40-strong independent digital agency, and help to win new business and develop stronger relationships with existing clients.
Law had been at Elvis for the past two years, recently working as the business director on the Honda pan-European digital and direct marketing account. He also oversaw the agency's Sky and Yakult work.
Previous to that, Law spent three years at the Elvis sister agency Dare, working on Vodafone, Sony and the Football Association, and helped set up the agency's innovation unit, Dare Labs.
He also worked as an account director at Tribal DDB, with the AnalogFolk founders Bill Brock and Matt Dyke.
After launching in 2008, AnalogFolk, which has clients that include Seat, Sony Ericsson and Pernod Ricard, experienced a turbulent start to life, with three of its five founders departing in the first two years.
However, the agency has managed to stabilise over the past 18 months, repositioning its offering and picking up new business from brands including Cancer Research UK and Lidl.
Law said: "AnalogFolk's unique proposition has been a guiding light for the agency since its launch, and I am thrilled to join at such an exciting time."