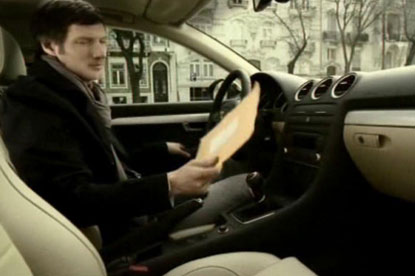 The agency will take responsibility for delivering a number of brand campaigns across digital channels.

Indeprond, the digital agency that went into administration in January, was the previous incumbent on the account.

Currently, Seat's digital work focuses predominantly on its own website. However, the brand is keen to explore more innovative ways of marketing its products online.

The Volkswagen-owned company has recently released a new five-door version of its Ibiza model, and a new Exeo range.

The win for AnalogFolk is the third retained account that the agency has picked up since it formed in February 2008.

In November last year, the agency won the CRM business for the premium vodka brand Belvedere, and in February it picked up the global digital account for the Sony Ericsson WTA Tour.

The agency also works for a number of brands on a project basis, including Asics, the Science Museum, Swarovski and The Viral Factory.

Bill Brock, a founder of AnalogFolk, said: "We look forward to delivering on an interactive strategy that will not only improve brand communications, but be directly accountable for selling more cars and improving customer satisfaction."