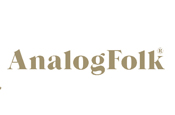 McGlashan will be replaced at the agency by Twofour Group's manager of convergent media, Olivia Yabsley, who joins as the head of content production, but without partnership status.

Yabsley will be responsible for delivering all components of the agency's creative output across web, experiential, mobile and gaming media.
McGlashan is the second of the six founding partners to leave AnalogFolk since it was set up in February 2008.

Leo Moore, another founding partner, left the agency last year to return to his previous employer, Diageo.

Now only Ed Ling, Matt Dyke, Matt Hardisty and Bill Brock remain as founding partners at the agency, which has built up a client list that includes Asics, Red Bull and Moët Hennessy UK.

Brock said: "Olivia's background and experience in advertiser-funded programming across multiple channels enables us to deliver a best-in-class offering for our clients."