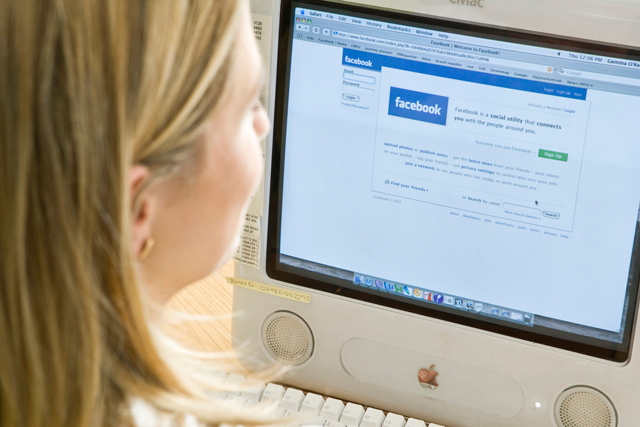 The results are not exceptional but I think they are solid. What is clear is Facebook is approaching saturation in more developed markets like the US and the UK, but that's not the same as saying its audience is shrinking.
It is growing its mobile advertising revenues and seem to be doing quite well there. Mobile now accounts for 30% of its revenue, which is a pretty decent performance and up quarter on quarter as well.

It made a point in the analyst call that, despite some issues with its lead games partner Zynga, it had its best quarter ever with its overall games business, which I assume is down to companies like King.com really stepping up their game with Facebook.
That's always been the question mark as to whether or not it can actually transition its games business to mobile and I think there are some signs it is starting to do so. Mobile gaming is a different beast because users can download competing social games via mobile app stores and that increases the level of competitive challenge for Facebook.
The only downside of the results is monetisation – the revenue per user – in the US looked a little bit light. It has dipped in the US. The key thing for Facebook now is that there are over a billion users worldwide and the revenue growth is going to come from improving the amount of money it makes per user.

From PC to mobile
And that's complicated by the fact that it is also transitioning its audience from PC to mobile – so is is essentially building up a whole new business, its mobile advertising business. Its PC advertising business is a little bit lighter than expected and I think that is what has led to the slow down in growth in monetisation.
Facebook's revenue growth is going to come from improving the amount of money it makes per user.
Facebook is increasing the focus on news feed ads on both mobile and desktop and that's great, but there was not much colour on some of the other progress it is making so there was not a lot about Facebook Graph Search for example.
There was also not much colour on what their plans are for monetising Facebook Home. It seems to be stuck on between half a million and a million downloads on the Google Play store for the last 10 days or so, which is disappointing because it is a small number relative to the size of Facebook's global audience. It's a clever idea but you've got to wonder how much appeal it has. Most of the reviews are frankly a bit poor and most of them revolve around the fact that Facebook takes over everything and it is not as user-friendly as people would like.
It has got niche appeal anyway – only heavy users are going to want something that pretty much takes over your phone. It's a neat idea, but it hasn't taken off frankly. It may deliver a little bit of extra traffic but it does not change the dynamics of Facebook's business.
The question that remains is how is the transition to mobile going to continue and how quickly is it going to be able to grow its mobile advertising business, which is increasingly the key revenue driver for Facebook going forward.
Ian Maude was speaking to Matthew Chapman