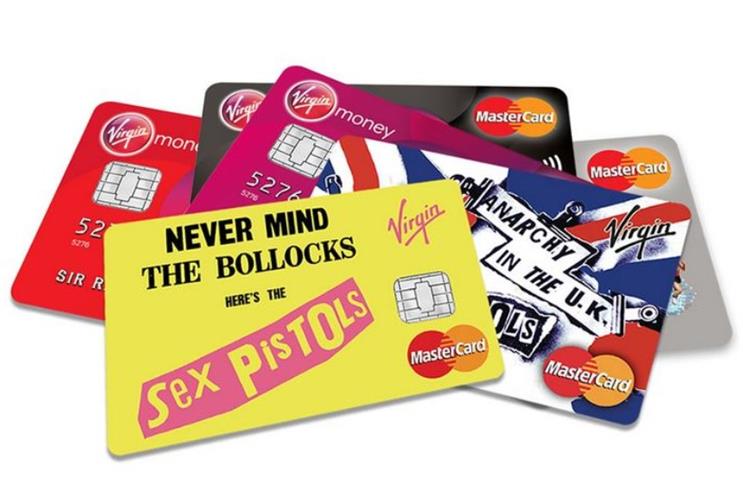 The bank brand has rolled out an exclusive range of cards, available from today in provocative "Never Mind the Bollocks" and "Anarchy in the UK" album artwork designs.
The illustrated credit cards have been rolled out thirty eight years after the Sex Pistols first signed to Virgin Records, part of the Branson empire. The move is designed to "celebrate Virgin's heritage and difference."
"For a long time now, UK banks have all been the same. They have the same products, the same services and the same attitude towards customers. At Virgin Money, we are aiming to change that," said Michele Greene, director of cards at Virgin Money.
"The Sex Pistols challenged convention and the established ways of thinking - just as we are doing today in our quest to shake up UK banking," she claimed.
Richard Branson added:"The Sex Pistols are an iconic band and an important part of Virgin's history. Virgin Money is a bank that can be proud of its past, and I love the fact that the team have chosen to celebrate it in this way."
"Even after nearly 40 years, the Sex Pistols power to provoke is undimmed, and we are still being asked to censor the word bollocks in our advertising."
---
Check out the latest from our Thinkers