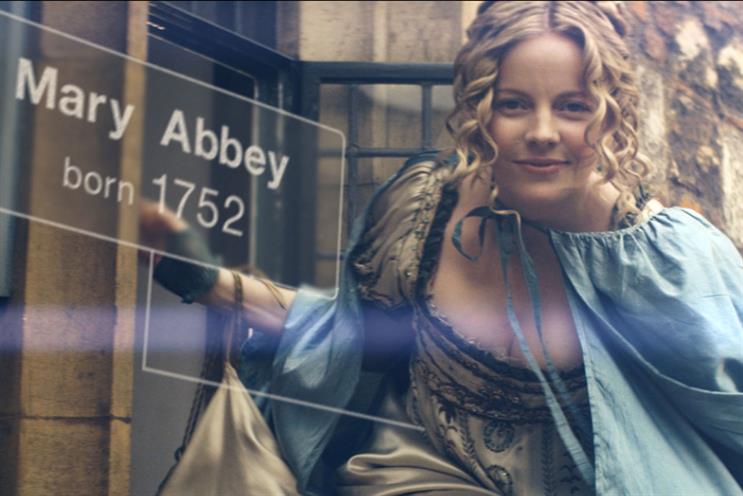 The 30-second TV spot begins in the present day with a woman approaching a house.
As she opens a door, the action switches to the 1920s where there is a suffragette with the same surname as her. Twice more the ad takes us back in time – to the 1770s and then the 17th century – and each time we meet an ancestor of the protagonist.
Throughout the spot, a voiceover describes how all people need do is type their names into Ancestry.co.uk to access "the world's largest collection of online family history records". The spot ends with the tagline, "Discover your story."
The TV spot, which was created by VCCP, will be backed by a print and online campaign.
VCCP has worked with Ancestry.co.uk since 2011 when it won the account – reported at the time to have a £4 million spend – after the incumbent HMDG (which has since rebranded as Enter) declined to re-pitch. HMDG was the first retained agency that Ancestry.co.uk worked with.
Fred Aramis wrote the latest spot, Bella Cabral art directed it and Sam Miller directed the film through Mustard. Initiative was the media agency.
Samantha Phillips, the marketing manager Ancestry.co.uk, said: "With this campaign we wanted to excite and inspire viewers by opening their minds to the discoveries that can be made using Ancestry.co.uk.
"Our members are always telling us that Ancestry is more than just a collection of records. We help people understand their ancestors' lives and piece together stories to create the fabric of their past. It's these discoveries that ignite the excitement and drive people along the journey of mapping their family tree."