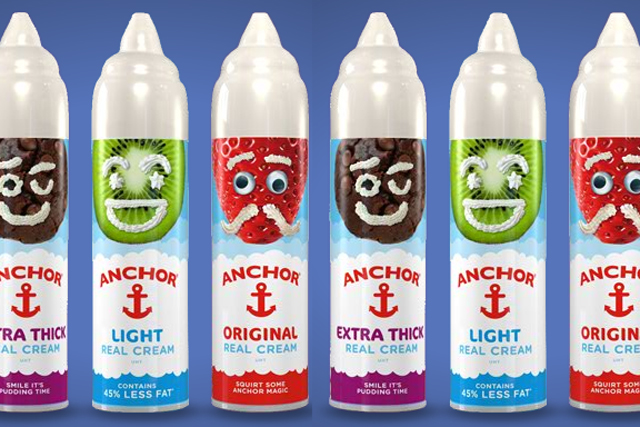 The 'Every Flirt Deserves a Squirt' campaign comes off the back of research by the company that claims 3% of its Squirty Cream customers use the cream for "nocturnal" activities.
A Facebook game, created by Outside Line, allows fans to "lick" Squirty Cream off a model of their choice in return for vouchers for real Anchor Squirty Cream.
Using motion technology, users can take part via their webcam to remove the cream. Every entry completed in less than 30 seconds gets a free voucher and can enter a draw for a romantic weekend in a top country hotel.
The brand is also using a Facebook poll to discover the celebrity who most deserves a "squirt".
The campaign has been developed by Greg Findon, Sandy Houston and Rob Thompson, and designed by Lewis Watkins.
Louise Allen, Anchor Squirty Cream brand manager, said: "This is a fun time of year for many people. We wanted to develop something romantic and enjoyable with a suitable prize for the best 'flirts'."
Ant Cauchi, co-founder of Outside Line, said: "We love creating unique and fun content for our clients. Anchor Squirty Cream is no exception and is always open to new methods of connecting with their audience."