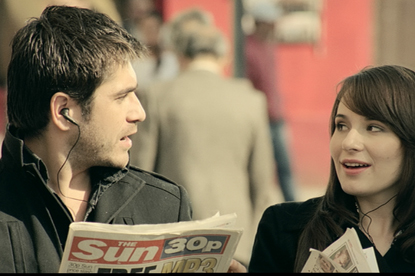 Partners won the brief after chemistry sessions with the NI managing director, customer direct, Katie Vanneck-Smith. The titles already have relationship with the Engine-owned ad agency WCRS.
The agency has been briefed to create all customer relationship management programmes and direct activity as NI bids to increase revenues through loyalty and online.
The NI direct account was previously with EHS Brann, but Vanneck-Smith wanted an integrated agency relationship to mirror the way in which Times Newspapers works with CHI & Partners on advertising and direct.
In common with most national newspapers, The Sun and News of the World are battling circulation declines. The most recent ABC figures show The Sun's circulation fell 2.39 per cent year on year to 3,079,451, while its sister title fell 3.48 per cent to 3,129,162.
EHS had held the account since 2005 when it was appointed by the former NI marketing director Roland Agambar, who left to join Associated Newspapers in January.
Vanneck-Smith, said: "As our business changes, it is important that we have an integrated approach with our agencies. This is a sensible move, not only financially, but, more importantly, from a customer point of view as it ensures clarity of message."