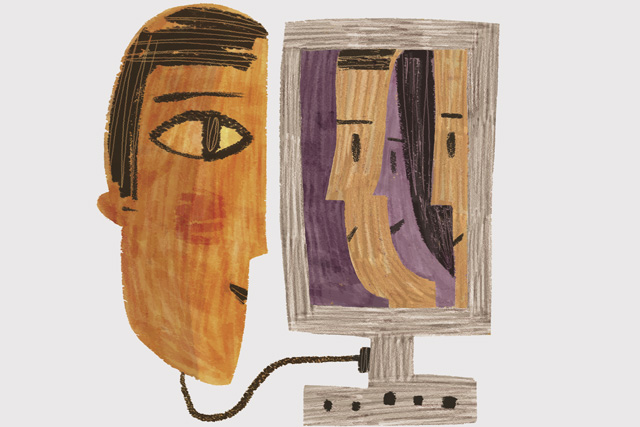 This is the first time in history that such a ubiquitous, powerful and populous online property has had its position challenged in this way.
Up to now, nothing quite like Facebook has existed. Technically, it's not the most visited site in the world. Google is. But it's the amount of time spent on the site and level of personal data that Facebook holds that is so incredible.
However, in just a few weeks, during an invite-only "test" phase, it is estimated that Google+, Google's new social media offering, has gone from zero to more than ten million users. It's too early to tell where their attention is being diverted from, or how many of the billion items that have been shared have been shared solely on Google+.
And we certainly don't know whether the early adopters are leaving Facebook or Twitter or Tumblr or their blogs for good. Many, though, do seem to be saying that they're thinking about it.
We've seen mass online migration in the past. We watched as MySpace hollowed out Friendster. As Napster shut down, people found Limewire, Kazaa and Soulseek. And recently, Facebook has left MySpace gasping for air.
But Facebook is different, right? It's here to stay? People are too locked-in, aren't they? It's ingrained in so many people's lives that they couldn't possibly go somewhere new. And, because it's ubiquitous, many brands have taken the bold (or foolhardy) step of making Facebook their primary venue for interaction with their audience.
From a personal point of view, I was never really very good at Facebook. When it first came on to my radar, I already had a blog, I used Flickr, enjoyed Delicious, and so on. I was pretty much covered when it came to places to share content online. Facebook was just a signpost to help people find me. And when people found me, I said "Yes, let's be friends", not realising that this would make my later Facebook experience a jumbled soup of Romanian planners' insights, mums sharing baby pics and the prattlings of friends from every phase of my life. Oh, and the occasional brand telling me about a new flavour.
I'm not a Facebook hater, but I have been secretly hoping that Google+ would be a serious contender, do something that would challenge Facebook and, perhaps, encourage it to open up a little.
So, as soon as I got invited, I eagerly set out to explore Google+.
"Circles" seems to be the thing that most people are heralding as the killer feature of Google+. Basically, they give you the ability to group people into circles, depending on your relationship with them. These circles allow you to ensure you're not sharing drunken photos with people when you want to share research findings. Unless they're in the "drunken research buddies" circle, or the "drunkards" and "research" circles, of course.
Perhaps that hints at a potential problem - setting up, managing and maintaining circles feels like it could become onerous once people start using it to handle the myriad of relationships that we humans can have. But it's a start, and something that fixes a problem that many of us recognise from Facebook.
"Hangouts" are getting a lot of love too - the ability to have a free, easy set-up, multiperson video chat in your browser seems to be gathering fans and inspiring people to do interesting things. Focus groups in hangouts, hangouts with celebrities and even someone inviting people to watch the Space Shuttle launch live with him in a hangout.
Then there's "sparks", which is like a simple, social news source that has some way to go before it gets really good, I think. It's not bad, but it's not a killer feature yet.
The true power of Google+ is not going to reveal itself until it becomes fully integrated into the rest of the Google ecosystem - when search results become smarter because of circles, or when people get the hang of collaborative documents with the aid of hangouts or when Google Music goes live.
Last, and what may be most important, is the mobile factor.
Let's not forget that Facebook only has a mobile app. Google has Android, a mobile operating system that is growing at an incredible pace. If Google+ is built into the core of your mobile phone's operating system, then posting, sharing etc can become totally instant and automatic. For example, any photo that features my babies' faces goes directly to my family circle, the instant I've taken it.
I'm not sure what this all means for brands right now. It just makes the world more complicated. But I think the old rules still apply. Go where you audience is. Give them things that use the platform to do what it's good at. Surprise them, make them laugh, make them cry, do something useful or generous. Maybe you could even bring them together in a hangout and ask some of them what they think.
But don't forget about Facebook just yet. There's still quite a few people using it.
Iain Tait is the global interactive executive creative director at Wieden & Kennedy.