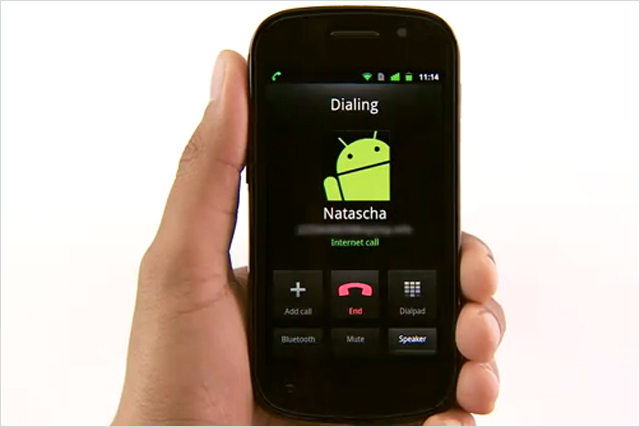 The smartphone market grew significantly in 2010. In the fourth quarter of 2010 alone, 101.2 million smartphones were sold worldwide, a 89% increase year on year.
Nokia's share slipped to from 44.4% a year ago to 30.6%. Apple is third with 16% market share, according to Canalys research.
The mobile handset market is measured in two ways – share by manufacturer, and share by operating system.
While Nokia and Apple have proprietary systems – Symbian and iOS respectively, Android is used by a number of manufacturers, including Sony Ericsson, Motorola, HTC, Samsung, LG and others.
Nokia did retain its crown as the most popular handset manufacturer, with a share of 28%, slipping from 32% reported by Nokia in its full-year trading figures last week. The combined share of the Android manufacturers meant the Android operating system overtook Nokia's Symbian for the first time.
Shipments of Android-based smartphones reached 32.9 million, while devices running Nokia's Symbian platform trailed slightly at 31 million worldwide.
Chris Jones, vice president and principal analyst at Canalys said: "2010 has been a fantastic year for the smartphone market. After a difficult 2009, the speed with which the market has recovered has required real commitment and innovation from vendors and they have risen to the challenge.
"But vendors cannot afford to be complacent. 2011 is set to be a highly competitive year with vendors looking to use new technology, such as dual-core processors, NFC and 3D displays, to differentiate their products and maintain value."
Android explosion – growth in 2010
LG - 4,127%
Samsung - 1,474%
Acer - 709%
HTC - 371%
The Europe, the Middle East and Africa (EMEA) area was the largest smartphone market, with 38.8 million handsets sold, and year-on-year growth of 90%.
In the US, BlackBerry owner RIM overtook Apple as the leading manufacturer, while HTC maintained third place, driven by new Android and Windows 7 handsets. Apple's share is set to soar after the manufacturer finally completed a deal with operator Verizon.
Tim Shepherd, analyst at Canalys, said: "The US landscape will shift dramatically this coming year, as a result of the Verizon-Apple agreement. Verizon will move its focus away from the Droid range, but the overall market impact will mean less carrier-exclusive deals, while increasing the AT&T opportunity for Android vendors, such as HTC, Motorola and Samsung."
Android was the leading smartphone platform in the US for the final quarter of 2010, with 12.1 million units sold.
Microsoft suffered the most, its Windows platform slipping from an 8% to 5% share year on year.
In Japan, NEC, Casio and Panasonic are set to release Android phones this year.
In China, Nokia's dominance is quickly being undermined. Nokia held a 76% share in the last quarter of 2009, and this has slipped to 56%, while the market grew by 134%.
Nokia is believed to be considering dropping its Symbian operating system in favour of Android, but has been sponsoring developers to create apps for its Ovi app store, which trails the market leaders Apple and Android.
Despite its decreasing market share, Nokia increased profits in full-year results published last week, growing strongly in China and Latin America.
In the UK, Nokia has appointed a new brand chief, while Jerri DeVard was appointed global marketing chief in November.