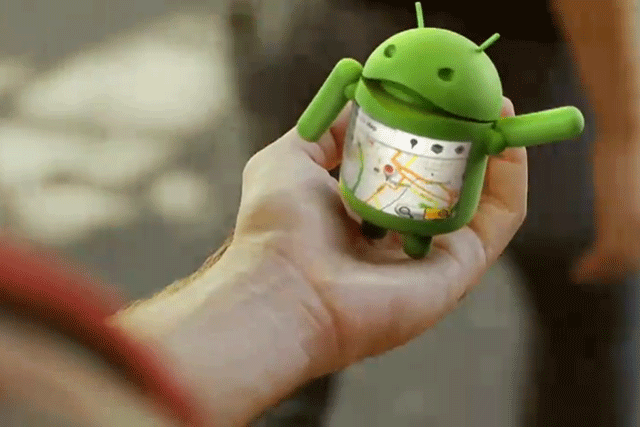 A little green robot is making a growing number of appearances in mobile ad campaigns. These aren't limited to one particular brand, but are occurring across marketing both for handset manufacturers and mobile retailers.
As a representative for its Android operating system, Google is allowing the character to be reproduced and modified freely by relevant brands in marketing on the provision that it receives proper attribution.
With a slew of handsets that run on the Android system hitting the market, competition for the iPhone is intensifying and the green robot is nudging Apple out of the spotlight.
Since February, it has become the leading operating system in the smartphone market, with a 34.1% share, according to research firm GfK Retail & Technology. This compares with just 6.6% 12 months earlier.
Building awareness
Android, of course, is an intangible 'ingredient'. Nonetheless, like fellow component brand Intel before it (see box), Google Android is successfully building awareness and creating a recognisable and desirable brand. In addition, the benefits are mutual.
'The green robot is clearly successful for Google, but it works too for the manufacturer, as it is a nice visual clue to consumers that certain devices have this smart technology inside,' says David Hilton, marketing director of Sony Ericsson UK and Ireland.
While retailers Carphone Warehouse and Phones4U are featuring the Android character in their latest campaigns, from in-store activity to TV ads, so, too, are handset manufacturers such as Sony Ericsson.
'The technology has helped Android accelerate, but the robot has helped drive brand awareness, not just for Android users, but to wider audiences, as it appears in virtually every magazine and paper,' adds Hilton.
In March, Carphone Warehouse rolled out a TV ad, created by CHI & Partners, featuring an animated Android robot demonstrating the range of apps it provides.
'With the Android brand and robot, Google has played an important part in democratising smartphones,' says Carphone Warehouse's marketing director, Julian Diment.
'Until now, Android has been more relevant to tech-savvy customers. However, our latest ad focuses on making Android and the robot relevant and exciting to a wider audience. It's about making Carphone Warehouse the home of Android.'
Although the green robot might be making a name for itself, Dan Rosen, managing director of AKQA Mobile, contends that most consumers, unless they are existing Android users, are unlikely to know what the character represents. 'Even if the prompted awareness for Android is high, it is unlikely that the average non-user knows what it has got to do with a brand.'
However, Francesca Bateman, head of mobile at media agency Carat, believes the robot is creating greater clarity around the technology.
'As Android is so complex, it helps simplify the product for consumers,' she says. 'It's challenging to do this with technology, so it's a good move by Google.'
The brand mascot clearly has appeal, and Google has been clever in allowing brands a relatively free rein in their use of it. The more the robot features in multimillion-pound campaigns, so its function as a shortcut for Android brand-recognition among consumers will increase in effectiveness.
CASE STUDY - THE INTEL INGREDIENT
Gail Hanlon, Marketing director, Intel Corporation UK and Ireland
The hardest thing for an 'ingredient brand' is making people care about it when they are buying the product it features inside. For us, making consumers care about the processor being from Intel has been, and remains, one of the toughest brand challenges.
The marketing efforts behind the Intel Inside programme, the world's biggest co-operative marketing fund, mean that awareness of Intel is more than 90%. However, awareness is not enough; we need to build consumers' emotional connection with Intel.
We try to reach our target audience by tapping into their passion points. So, while we still do TV and outdoor to continue awareness, we are always trying new ways of engagement around music and the arts using online, social media and strategic marketing alliances.
It is important that people know what we do, and how it affects their choice of PC or server.
Our research shows that Intel carries a brand equity that can command extra revenue for PC and server manufacturers alike.
The strength of the brand means that when we offer new products - for example Smart TV, and soon Android-based phones and tablets - people know and trust the name Intel. People recognise that Intel stands for innovation and reliability.