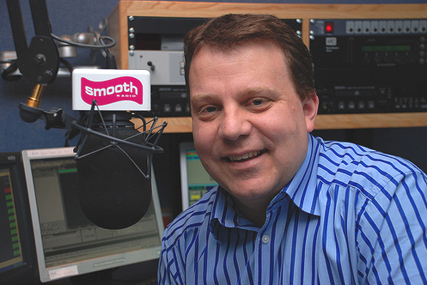 Carter will take on this new responsibility in addition to his current duties, and will continue to report to GMG Radio chief executive Stuart Taylor.

Since joining GMG Radio as programme director of Real Radio Yorkshire in 2001, Carter has held several positions, including managing director of Real Radio Wales and managing director of Smooth Radio London and West Midlands.

Taylor said: "Andy has a great understanding of both the Smooth brand and of UK commercial radio in general, and is the perfect person to lead Smooth Radio as it enters the next, important phase."

From October, Smooth Radio will broadcast a single national service on its analogue licences in London, the West and East Midlands, and the North East and North West, which will also broadcast on the national DAB platform.

Carter said: "I've been consistently impressed by the commitment and enthusiasm shown towards the brand by the team working at Smooth, its listeners and commercial partners. The growth possibilities for our UK station are enormous."

GMG Radio is part of Guardian Media Group. The national ad sales for the group are handled by Global Radio, working with GMG Radio commercial director Jonathan Gillespie.