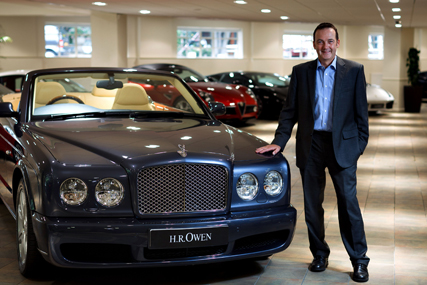 As chief executive from 4 October Duncan will sit on the HR Owen executive board and joins following the departure of former boss Nick Lancaster in May this year.
HR Owen was founded in 1932 and sells prestige brands such as Bentley, Bugatti, Ferrari, Lamborghini and Lotus.
Prior to joining Channel 4 as chief executive in 2004 Duncan was director of marketing, communications and audiences at the BBC and was the founding chairman of Freeview.

Duncan worked at FMCG giant Unilever for 17 years before joining the BBC in a number of top level positions in general management, marketing and sales.

Jon Walden, chairman of HR Owen, said: "Andy's outstanding track record in general management, marketing and sales, together with his extensive experience of the fast-changing new technology of the internet, will be highly beneficial."

A spokesman for HR Owen declined to comment on Duncan's remuneration package but said it will be published in the listed company's annual report. It is not known whether Lancaster left with a job to go to.

Duncan resigned from Channel 4 without a job to go to on 17 November 2009 and Channel 4's annual report in June revealed he was paid £731,000 in lieu of 12 months' notice.