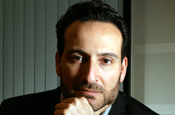 Hart, who has run the newspaper group's digital operations for the last six years had worked with the newspaper divisions of Associated Newspapers and regional publisher Northcliffe Media on developing their online products.

He also launched and acquired a series of websites in the property and cars sector.

However, AND has recently been forced to close one of its most prominent web properties, the price comparison site SimplySwitch which was shut in February, 18 months after AND paid £22 million for the business.

Hart said at the time that this was due to a downturn in demand for price comparison in the energy market.

An Associated statement said that Hart was leaving ahead of "some organisational changes, as a result of which Andy and the company have mutually agreed to part company."