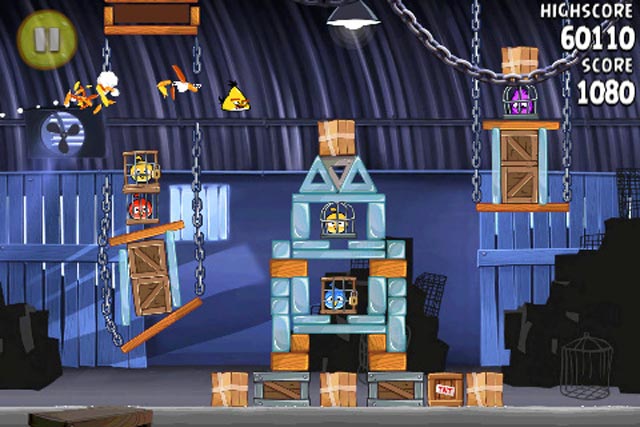 The success of the Angry Birds franchise on both iOS and Android rolls on with its latest incarnation Angry Birds Rio, a tie-in with animated film 'Rio' currently being developed by Fox Studios.
The 10 million-plus downloads include a free offer on the opening day of the Amazon app store in March, downloads of the free ad-supported version, and the $0.99 version on iOS and Android, and the $2.99 iPad version.
Just clawing its way into the chart at 15 is HMV's app, although this will be little comfort to the retailer, which was forced to issue a profit warning to the city yesterday.
The chart is powered by analytics app PositionApp developed by Ustwo, with non-commercial branded apps removed.