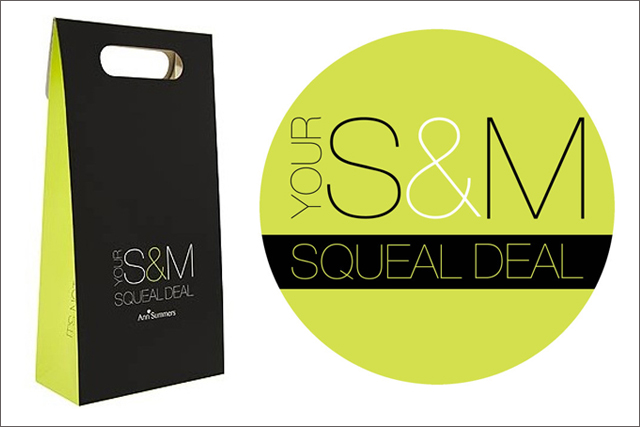 Marks & Spencer had threatened Ann Summers with legal action over the ads, which were due to have launched today (21 April).
The deal was to have offered three items for £29 – a lingerie "main", sex toy "side", and flavoured lubrication "dessert".
Mimicking the supermarket's "food porn" ads, the Ann Summers ads reverse the M&S lettering, to display S&M, and feature an image of a bottom covered in melted chocolate, instead of M&S's usual strawberry.
An Ann Summers spokesman said: "Unfortunately, we have had to prematurely withdraw with our campaign."
M&S insiders were known to be angered by the copycat ads, one describing them as "entirely offensive".
An M&S spokesperson, in a strongly worded statement, said: "Over the past 127 years, Marks & Spencer has built up a great reputation for quality and trust in the hearts and minds of the British public.
"When we believe these values are being infringed, we do whatever we can to protect our brand and our customers. We therefore are taking legal advice with a view to issuing legal proceedings."