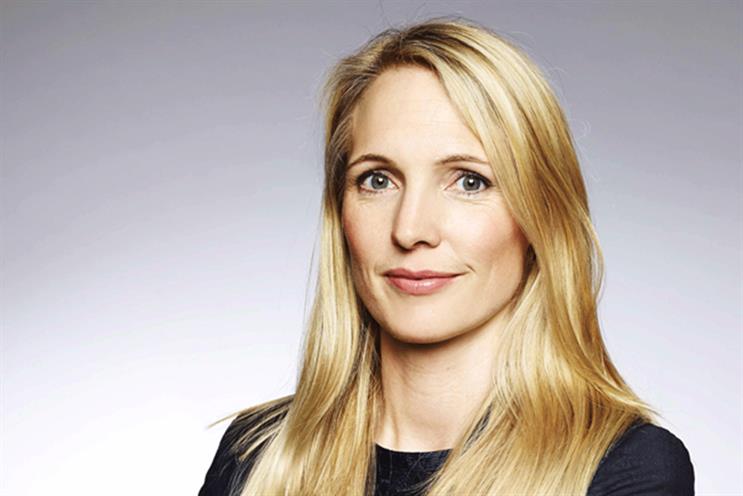 She will run AllBright, described as a "ground-breaking funding platform", with Debbie Wosskow, a serial entrepreneur and chief executive of Love Home Swap, a website that lets people "swap" homes for a holiday.
Jones will leave Hearst, the publisher of Good Housekeeping, Harper's Bazaar and Esquire, in February 2017.
Her surprise move comes four months after Duncan Edwards stepped down as chief executive of Hearst Magazines International.
In addition to running AllBright, she will become executive chairman of ShareStyle, a digital marketplace for style services, in which she and Wosskow have invested.
Jones has spent five years at US-owned Hearst. She previously worked at Hachette Filipacchi, the publisher of Elle and Red, which was sold to Hearst in 2011, and made a successful transition, becoming first chief operating officer and then CEO.
During her tenure, Good Housekeeping overtook Conde Nast's Glamour to regain the title of Britain's best-selling women's lifestyle monthly.
She also launched Hearst Empowering Women, an initiative that united its brands with the aim of informing and inspiring women.
"It was this project and passion for championing women that led Anna to co-found her new venture," AllBright said in a statement announcing her appointment.
Jones said: "Hearst has an incredible reach in the UK – talking to one in three British women – and this gave me an amazing opportunity to be inspired by women and to gain a wider understanding of what makes us tick.
"In particular, I saw how many women wanted to start and run their own businesses but didn't feel they had the right finance or support to do so. AllBright has been created to address this issue."
She added it was "hard to say goodbye" to Hearst "but after many years running a large company I'm looking forward to becoming a female founder myself".