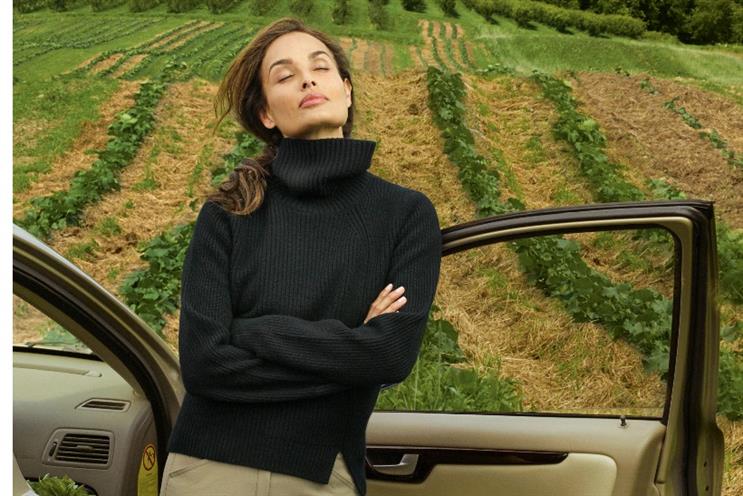 Leibovitz who is perhaps most famous for her portrait of John Lennon coiled naked next to his wife just hours before his death, is collaborating with the bank as it launches a "significant", £multimillion rebrand.
The global campaign will span TV, digital, print and branded content collaborations and kicks off tomorrow (1 September), Marketing can reveal.
Leibovitz, who has also photographed famous portraits of Fleetwood Mac, Demi Moore and Whoopi Goldberg among a host of others, has created a series of photographs for UBS' print ad campaign. The bank is also sponsoring her world tour, which kicks off in January across 10 markets.
Group chief marketing officer Johan Jervoe, who joined the brand in 2013 after senior stints at Intel and McDonald's, said the photographer was a strong fit for the brand that brought an element of "surprise" to the campaign. The artistic link was, he said, a natural one, because UBS has one of the largest collections of modern art in the world.
Presenting the bank as human
The bank, which caters to private high-net worth, institutional and corporate clients, wishes to forge a closer relationship with its customers, he said. Leibovitz has picked a handful of highly successful but non-famous subjects to photograph in the series, which aims to show that the bank is "human."
The idea of being concise, clear, transparent and understandable gives a tonne of trust
The print campaign shows figures pondering questions such as: Am I really making a difference? and Am I a good father? and aims to show how UBS can help customers make financial decisions about their future. The creative will also run at high footfall airports.
The TV spot, which will break on Bloomberg, BBC, and CNBC, charts the "big questions" a person considers as they go through life, and aims to project UBS' "strategic transformation" to the world to show how the business has evolved since the financial crash.
The brand is also investing heavily in digital, with spend split 70% towards digital display and content co-creation on partner sites including Forbes, The Economist and The Financial Times.
Jervoe said the business had enacted "deep dive research" which revealed that customers were more cautious about how they chose to invest money since the recession and showed a desire for a "customer focussed" brand with a more human tone of voice.
"Banks in particular, and we probably as badly as anybody, have had a tradition of [thinking] the more sophisticated I can write and have a conversation with you, the more sophisticated as a client you will perceive me.
"Unfortunately, actually, that's just not true. The idea of being concise, clear, transparent and understandable gives a tonne of trust."
To showcase its financial expertise it will also feature a series of interviews and Nobel Perspectives from with Nobel with Nobel Economic Laureates.
The business, which is also dropping its "we will not rest" tagline to create better synergy across global markets, also conducted extensive internal comms work to brief colleagues on the brand essence, Jervoe added.
Client: Johan Jervoe
Agencies: Publicis UK, (POKE, Publicis London, Publicis Blueprint)
Creatives: Andy Bird, Richard Baynham (Publicis London), Angus Mackinnon, Suchi Ahuja (POKE)
Copywriters: Ed Robinson (Publicis London), Edwin Smith (POKE)
Art: Ian Gabaldoni (Publicis London)
Head of content: Alex Mead (Publicis Blueprint)