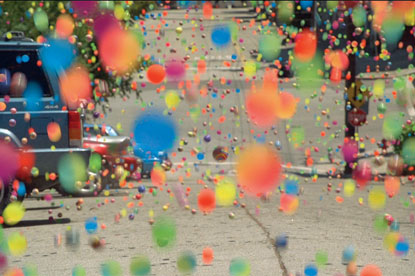 Anomaly will now be Sony Electronics' key strategic and creative partner, sharing the account between its UK and US offices.

Ben Moore, Sony Europe's vice-president of communications, made the appointment.

"We are looking for great strategic thinking that leads to great creative execution," Moore said.

"To get there we were looking for a new advertising model that puts brilliant people, who instinctively understand digital but who have an agnostic view, at the heart of our approach. Anomaly will give us that."

The decision brings to a close a pitch that kicked off in August with five agencies including Naked, 180 Amsterdam and The Engine Group, all competing in the first round.

The news will come as a blow to Fallon, which has handled the estimated £50 million account since 2002, when it secured the business after a pitch against Bartle Bogle Hegarty.

Its work on the account has included a string of iconic ads for its Bravia TVs - "balls", "paint" and "Play-doh" - that formed part of the defining "colour like no other" campaign.

The campaign broke in November 2005, with the iconic "balls" launching in 2006 and picking up a string of awards including gold at the BTAAs and platinum at the Creative Circle Awards.

The loss is Fallon's second in recent months. Asda has also parted company with the agency, shifting its £75 million business into sister agency Saatchi & Saatchi in November.