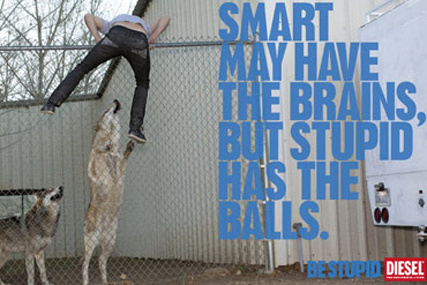 Diesel consolidated its global advertising account into Anomaly in September. The brand had previously worked with agencies on a project basis.
The campaign, entitled "be stupid", was devised in collaboration with Diesel's creative team, and encompasses press, outdoor, digital and viral activity.
The online film aims to recruit people with a creative cause who will then be selected to appear in an online music video, due to be shot in February.
Users will be able to click on items of Diesel clothing worn by performers in the video, which will connect them to the Diesel online store. The performers' images will also be linked to their MySpace pages.