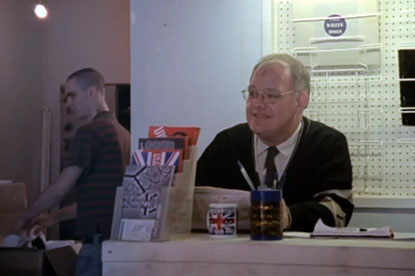 The online film, set in a record shop, aims to show that "racists have no music" by painting a picture of what a record store would look like if the BNP was in power.

Due to its rejection of the multi-cultural influences that makes up the majority of the music we listen to, the shop "Racist Records" is almost bare, forcing a customer who enters the store to leave empty-handed.

The spot was directed by David Lodge through RSA Films, and co-created by Ed Morris and the Leo Burnett creative team Andy Drugan and Monty Verdi.

It was created for Love Music Hate Racism (LMHR) and the Public and Commercial Services Union.

As well as being seeded online, the anti-fascism spot was screened at the LMHR carnival in Stoke-on-Trent on Saturday.