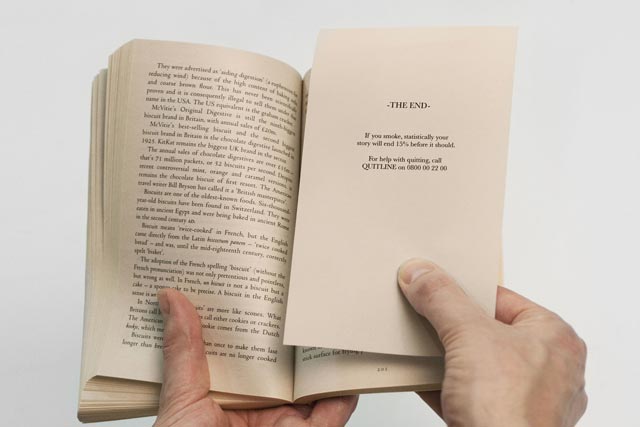 The campaign by Iris launches today (1 February) and features doctored inserts that have placed into a number of books in second-hand bookshops, Quit UK's charity shops, coffee shops, community centres, book-vending machines and book clubs.
The insert that has been placed before the final chapter in each book reads: "The end. If you smoke, statistically your story will end 15% before it should. For help with quitting call the Quitline on 0800 002200." The rest of the novel continues as usual on the following pages.
Iris's executive creative director Shaun McIlrath created the campaign alongside creative Nick Clemens.
Glyn McIntosh, Quit UK's head of communications, said: "This new campaign is part of our ongoing work to educate smokers and their families about the dangers of the habit and to direct them to the real help, advice, support and information they need to quit – the Quitline."