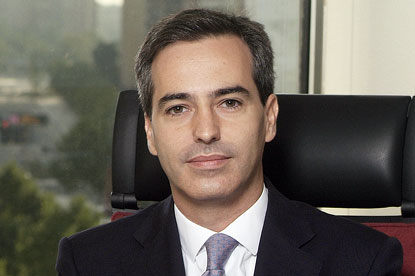 Alonso, previously chief development officer at CBS, will start immediately and report to Leslie Moonves, CBS president and chief executive officer.

Alonso will be responsible for overseeing the company's international portfolio - including the UK, Ireland, France, Italy, Netherlands, Spain and China.

In his chief development officer role Alonso headed up the development of international markets and in 2008 he managed the acquisition of South American out-of-home agency International Outdoor Advertising Group.

Prior to that he was managing director of CBS Spain.

Clive Punter steps down from his role to "pursue new opportunities", according to Leslie Moonves.
Moonves added: "Clive has provided a steady hand managing and growing our international portfolio, and we thank him for his service to our company."
Punter became chief executive of CBS in 2007 replacing Tom Goddard.

Before taking the chief executive role Punter was director of international sales at CBS, then Viacom.

Prior to that he was UK joint managing director, a role he shared with Andrew Oldham.