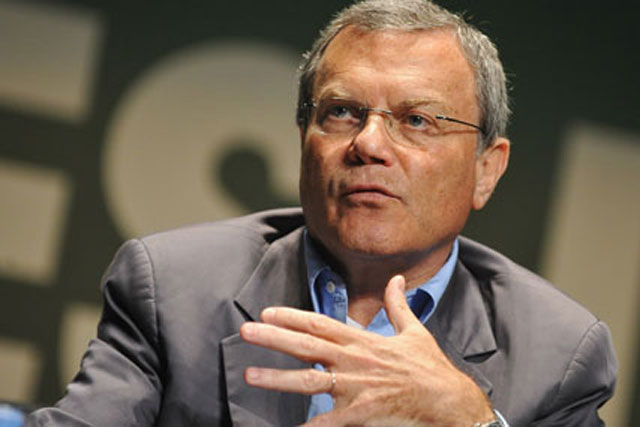 Speaking to Campaign after the close of a session at Advertising Week Europe, Sorrell said he thought the ad world could learn from Brailsford's comments about sportsmen needing to control the brain's emotional centre.
Sorrell said: "I'm sure the idea of disengaging the emotional side of the brain applies to advertising too. I'm going to go back to the office and practice it and see what happens. If anybody gives me any nonsense I'll say to them, 'Don't be a chimp.'"
Sorrell, the chief executive of WPP, took the stage at Bafta for a head-to-head session with Brailsford, the performance director for British Cycling who led Britain to its first Tour de France win and 12 medals at the Olympics last year.
Brailsford spoke about how the theories of Steve Peters, British Cycling's resident psychiatrist, have underpinned his success. He stressed the importance of controlling the limbic system, the brain's emotional centre which he dubs "the chimp".
Brailsford said: "In sporting terms, if we get threatened, the chimp will want to fight or run away. When people get ready to compete – whether it's Chris Hoy or Bradley Wiggins – the chimp agitates and makes them worry about what they will look like in front of all those people, checking out their competitors and thinking what will happen if they win or lose. If you let the chimp take over you're in really big trouble."
At the close of the session Brailsford picked out clarity as the key factor for winning and in a conversation with Campaign afterwards Sorrell said he agreed "clarity" was something the ad world could learn from sports.
Sorrell said: "I think he's right, clarity of vision and clarity of strategy are what we can learn from the sporting world. With today's new markets and new media, consumer insight and horizontality fit the bill.
"What he said about setting yourself rigorous targets is also true. I think that people in our business tend to think that achieving a big hairy goal is difficult, and that something is impossible just because nobody has been there before.
"These things are incremental. Take the example of a guy who won a gold medal by improving his performance by 2.87%. He reduced everything by 2.87% - his weight, his diet, everything."
In the session Sorrell had reminisced about Brailsford's visit to a WPP new business meeting after the Beijing Olympics in 2008, where he spoke to delegates about "meticulous planning".
Sorrell said: "If the team stayed in a hotel somebody would go and polish the knobs of the doors with disinfectant so that there wouldn't be any germs. You said at that meeting that you were going to win the Tour de France and you achieved it in two years, faster than you indicated."
Follow @louiseridley