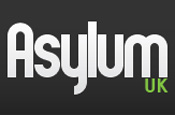 Fresh from buying social network Bebo, AOL is set to create a range of online media brands in the UK, with music blog Spinner also in line for a UK launch.

AOL already operates both Asylum and Spinner in the US. Asylum has attracted four million unique users, becoming one of the most popular men's web titles in the US, while Spinner already has brand equity in the UK, having been shortlisted by NME in the magazine's best music blog award.

Michael Steckler, managing director of AOL UK, said: "What you will see in the next three to six months is the launch of products that will be promoted across the AOL portal, but ones that will also be stand-alone as vertical content propositions in their own right.

"In the US we launched Asylum, which is probably positioned somewhere between Nuts and GQ/Esquire," continued Steckler.

"It's really carved out a niche, went from a standing start to be the most popular of its kind. Great content is key, search engine optimisation has been a real driver and using social recommendation sites such as Digg and Reddit have sent a lot of traffic there."

Steckler said that a UK version of Asylum will launch "probably over the summer".

He added: "We're really confident about where we'll take it and believe we will have the edge over the competition," he added.

The moves to bring Asylum and Spinner across from the US are part of AOL's strategy of focusing increasingly on advertising sales, by becoming a portal destination, and moving away from the internet access business, following the sale of several of its ISP businesses around the world.

Last year, it created the Platform A ad network to offer its Advertising.com, Tacoda,Third Screen Media, Lightningcast and Ad:tech operations under one roof.

Meanwhile, AOL has hired Sarah Perry, commercial director at Getmemedia.com, to become client sales director, with a focus on re-inforcing relationships with major clients.

Perry joined Getmemedia as head of agency account management, having spent time at Emap as group account director.

AOL also owns mapping site MapQuest and video search engine Truveo, but will now concentrate on increasing its online media proposition.