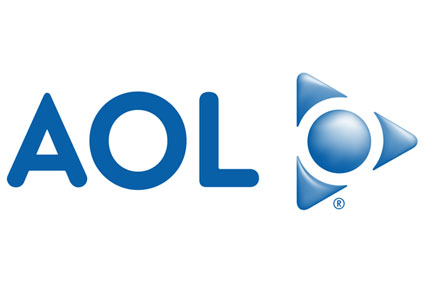 Unveiling its Q3 financials, Time Warner said AOL's revenue drop was caused by a 29% decline in subscription revenue and an 18% decrease in ad revenue.
AOL's pre-tax profit declined 50% to $134m.
The decline in AOL's ad revenue was due primarily to lower paid-search and display advertising, reduced sales of advertising on third-party internet sites and the unfavourable impact of foreign exchange rates.
Time Warner is in the process of spinning off AOL into a separate entity, a process expected to be completed soon.
Within its publishing operations, which include Time Inc, owner of IPC Media, revenues dropped 18% to $914m, due to declines of 22% in ad revenue and 13% in subscription revenue. It did not specify IPC Media's profits or revenues. However, it did note that "the unfavourable impact of foreign exchange rates at IPC" did impact lower subscription revenues.
Across Time Warner, encompassing AOL, its movie studios and publishing arms, revenues declined 6% from the third quarter of 2008 to $7.1bn. Pre-tax profit decreased 10% to $1.4bn.