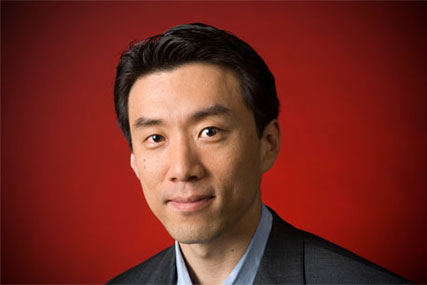 Eun left AOL in 2006 for Google, where he was vice-president, strategic partnerships, and was responsible for managing global content partnerships.

In returning to the company and taking on the role of president of AOL Media and Studios, he will have the task of implementing Armstrong's vision of reinventing AOL as a content company.

Armstrong has staked his future, and that of the company, on the conviction that content, including a great many blogs such as Engadget and Politics Daily, will be AOL's path to growth after thousands of redundancies.

As well as a string of blogs, AOL's content business includes new ventures such as its user-generated publishing operation Seed.com, and the newly acquired video business, StudioNow.

Eun will report to Armstrong and will be based in New York. He takes over from Bill Wilson, president, AOL media, who is another casualty of the shakeup at the online firm, leaving after nine years.

Armstrong said: "David brings an impressive breadth of media experience to AOL at an exciting juncture for the company, as we focus on scaling our content platforms, production and partnerships to offer quality, original content that will engage consumers and bring them – and their friends – back to our properties time and again."

The appointment comes after AOL, which was spun out of Time Warner in December, posted a fourth-quarter profit of $1.4m earlier this week, as revenues fell 17% to $809.7m.

Discussing its results, Armstrong suggested that AOL was considering paid content as another plank of its strategy. He said: "AOL has experience in paid services and we will continue testing new paid services throughout 2010."

Prior to joining Google, Eun had worked at Time Warner, helping to run AOL as a vice-president in the media and communications group. Eun is a former partner at VC firm Arts Alliance and a management consultant with Bain & Company.

He claimed that AOL had an opportunity to bring together its core strengths in content and journalism, distribution and advertising, to engage its users, partners and advertisers in a way few companies could.

"These three elements will be fundamental to success as the media and technology industries evolve and converge," Eun said.