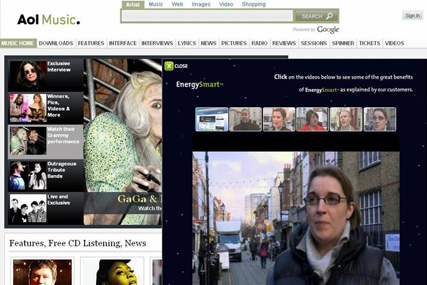 The technology, which has been used previously only in the US and Germany, offers multiple microsites within an interactive, user-initiated cube, on which each side is able to display unique, video-based or Flash 10 content.
This is not the first time British Gas has backed a new AOL initiative. The energy company was the first to adopt AOL's targeted text links technology when it launched in the UK last year.
Kate Burns, head of AOL Europe, said the Videocube was "part of AOL's strategy in breaking new grounds of creativity and testing innovative formats".
She hinted there would be more to come from AOL.
James Turnbull, head of online advertising at Centrica, called the platform a "superbly creative innovation", which the company expected to "become mainstream and hugely effective".
The campaign, which was booked through Steak Media, offers six videos to watch, in which members of the public respond to questions about the value and benefits of British Gas's EnergySmart.
The Videocube technology was designed by EyeWonder.