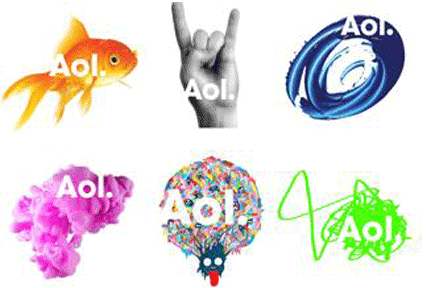 The new identity is an AOL logo wrapped with a series of changing images. It will be fully unveiled on 10 December, when AOL officially splits from Time Warner and its shares begin trading on the New York Stock Exchange.
AOL partnered with Wolff Olins, the brand and innovation consultancy, to develop its new identity.
Last week, AOL announced it is to cut a third of its workforce, with the loss of 2,500 jobs in addition to the 100 announced the previous week.
AOL said the cuts would deliver cost savings of around $300m.
Meanwhile, the UK sales team for AOL-owned social networking site Bebo could be folded into AOL's sales force.