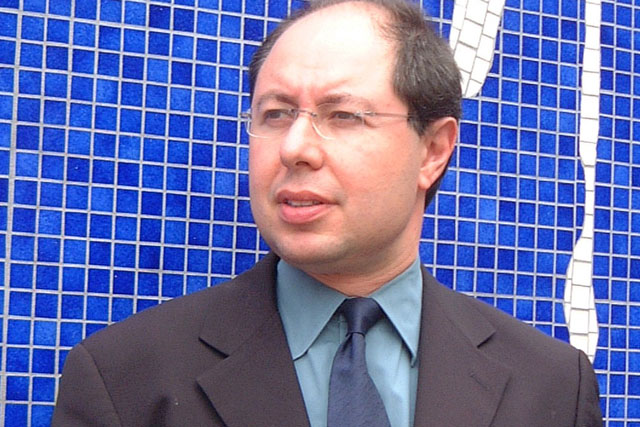 Hirsch, whose company publishes the Waitrose magazine, made the criticisms during an Advertising Week session featuring AOL, The Telegraph and BuzzFeed and likened native advertising to Native Americans.
He said: "I'm sick of native advertising. The Telegraph and AOL are like Christopher Columbus setting out in very large boats, pretending they know about America and no one asks the indigenous population about what they knew about America.
"Which is why Lori [Cunningham] could not tell us about what [The Telegraph's native advertising] content was creating in terms of feedback and data. I can tell you we produce content for Waitrose and if you are a reader of the magazine you will spend five times more money in Waitrose than a non-reader."
Cunningham, the director of digital revenues at The Telegraph Media Group, spoke in a panel session before Hirsch about the Telegraph's content creation division, which she explained was a big proportion of the group's business and would soon account for 20% of multimedia budgets.
She said: "What works for all of us as a publisher and as a brand is that we are actually providing value for the consumer. If that doesn't happen, it is bad for all of us. It is very much a collaborative process [between editorial and the content creation division]".
Cunningham insisted there were no "tensions" between the editorial and commercial teams and cited that her favourite Telegraph native advertising campaign was for the launch of the BMWi, which was delivered in collaborations with technology editor Matt Warman.
She explained: "It was a value to our readers helping them to understand new technology and electronic vehicles as that comes to the fore and what that means and the environmental implications."
In terms of measurement of the effectiveness of campaigns, Cunningham said "we do tremendous amounts of pre- and post-campaign research to demonstrate it has engaged the audience and raised brand awareness."
Will Hayward, the vice-president of Europe at BuzzFeed, talked about the importance of properly signposting native advertising and said it would always flag it to "avoid betraying our audience's trust".
He said BuzzFeed did not run banner advertising because all that ended up happening is "you have got to hire lots of good sales people to convince people your ad banners are better than rivals' banners."
Hayward argued that brands buying banners from media companies were wasting their time because they did not have the necessary scale.
He explained: "Tim Armstrong said correctly the other day that there is a kind of a barbell, and that at one end of the barbell is native and content, and at the other end is banner advertising. I think the crucial thing is, and it pains me to be nice to AOL, you should only be buying banners from companies like AOL.
"Sorry to the Telegraph, but you shouldn't be buying banners from media companies or publishers, because they don't have the scale with their inventory to deliver meaningful impact."
Follow live coverage of Advertising Week Europe on LIVE@AdvertisingWeek