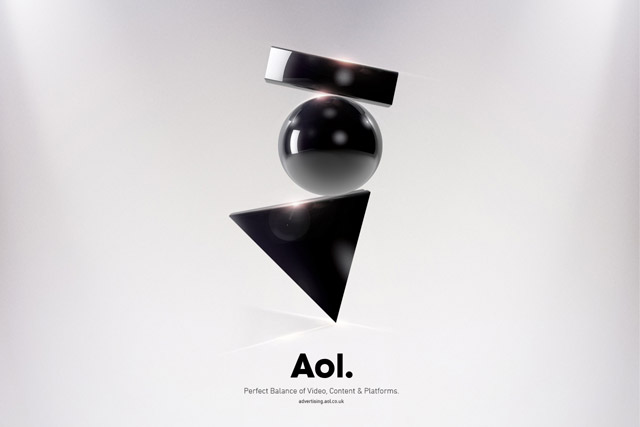 As part of the push, entitled 'Perfect Balance', Gravity Road has revamped the AOL logo to represent the three main components of the business: video, content and platforms.
The campaign itself uses the strapline, "Perfect balance of video, content and platforms", and AOL wants consumers and the industry to see it as pulling together these three pillars under one umbrella.
The creative director was the Gravity Road founder Mark Eaves and Shruti Veeramachineni was the art director. The head of production was Simon Kearney and the production company was mainframe.
The online ads will run from this week until the end of October on trade sites, including Campaign and Media Week, and the outdoor campaign will run from 6 October.
Isobel Sita-Lumsden, the senior marketing director, AOL UK & AOL International, said: "This campaign showcases how we're re-aligning the three core pillars of AOL, further cementing our position as a leader in the online marketplace.
"Our sales team is now selling across video, content and platforms, and we wanted to present the business that way: as the perfect balance of all three. The creative is bold and innovative, and the combination of digital and outdoor means we can really showcase the AOL UK offering."
AOL UK has brought in a number of innovations this year, including making its entire inventory available to buy programmatically and launching AOL On, a curated video library, in the UK.