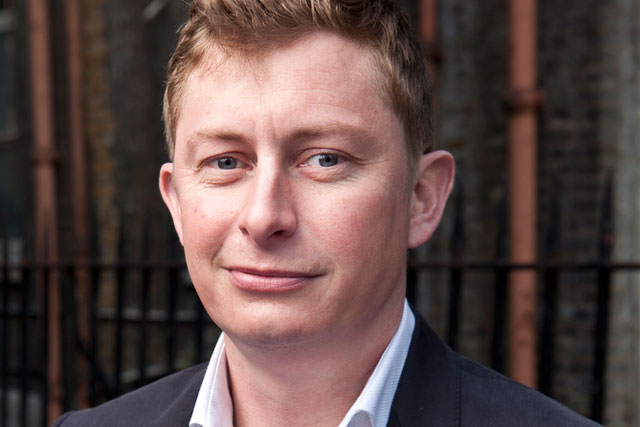 Talking to Campaign, Noel Penzer, country manager of AOL UK, said content creation and curation, including the distribution of campaigns, has been a key revenue driver across its business for the last two years. The most obvious example has been in the growth of Huffington Post UK and its branding pages.
The publisher has only recently started to identify its commercial approach as 'native advertising', but says the term fits well with its activity.
While unable to reveal actual figures, Penzer said: "We calculate between 20-25% of AOL UK's ad revenues now come from non-standard display ad formats, where brands are involved with content.
"That percentage has doubled in the last year and is expected to double again over the coming year to become a major driver of the group's advertising revenues."
He added: "Rather than just a week's worth of display ads, these campaigns typically describe a three-to-six month period of activity, where brands are able to build a story over time."
AOL UK hearlds the rise of Generation N
Penzer's revelation comes as AOL UK unveils the 'Native Age', its own comprehensive new study into the next wave of advertising and journalism.
The report defines native advertising as "sponsored content, which is relevant to the consumer experience, which is not interruptive, and which looks and feels similar to its editorial environment".
The study identifies a new breed of consumer, Generation N, described as the fast-moving, tech-savvy, multi-screening generation, attracted by the engaging, useful and entertaining content emerging through native advertising.
It finds a strong correlation between age, online behaviour and the performance of native ads, and concudes that based on current growth and demographic modelling, it is "set to overtake traditional advertising by 2025".
The 18-24 age group report brand's producing "interesting and useful" content are most likely to make them interact online (35%), followed by "entertaining and fun" content (28%). The most popular form of content this group currently engages with is, perhaps unsurprisingly, Facebook's sponsored stories (24%). Only 9% of this age group still favoured standard display ads.
Penzer said: "Native advertising may well be the latest advertising buzzword, but our research proves this emerging advertising channel will become a force to be reckoned with, offering a highly effective platform for brands and a growing revenue stream for the media owners willing to adapt and embrace it."
Best practice need to be established
In the Native Age, collaboration is said to be essential as brands and agencies will need to seek out editorial skill-sets and the gap between advertising and journalism diminishes.
It proposes five "golden rules" of native advertising: Tell a great story; Be entertaining; Align with consumers' interests; Be relevant to current online activity; and Be clearly signposted.

Recognising concerns surrounding the break down of media's "Church and State", Penzer said: "Native advertising is not a brand new discipline, but from a digital perspective there are certainly better ways and better practices we can, as an industry, put in place to make this work consistently. There is going to be an educational process. There needs to be clear ways, and better guidelines about what will make it successful."
Among the examples of native ads in the study is a cross-platform campaign for Iceland's tourism board on HuffPo UK, which included editorial, videos, galleries and blogs to create a destination site that users could connect with.

Carla Buzasi, editor-in-chief of AOL UK and The Huffington Post UK, said: "As a media owner and publisher, we see the opportunity for brands to capitalise on the platforms we are building editorially.
"As audiences get smarter about the kind of content they consume, advertising needs to look outside its own world and target those with the experience and knowledge to deliver it."
The Native Age includes in-depth interviews with leaders from media owners, brand marketers, marketing directors and agency heads,coupled with a consumer survey of 2,000 people.