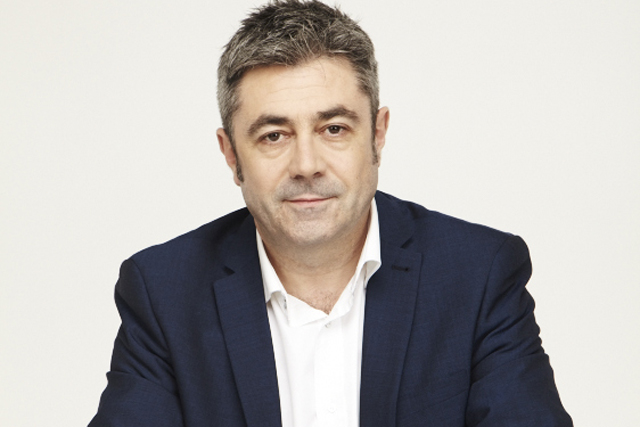 Immediate Media's nods include two nominations for Best Launch for the Radio Times Enterprise and Radio Times Discover TV initiatives, as well as Digital Commercial Team for the Radio Times Digital Sales Team.
Haymarket Media Group, which publishes Campaign and Media Week, received four nominations including one in the Consumer Digital Publisher of the year category.
This year's awards also include two new categories, Digital Commercial Individual and Digital Marketing Campaign Innovation.
Tim Cain, the managing director of AOP, said: "The entries to this year's awards were amongst the strongest the AOP has ever seen – a true reflection of the strong position the online publishing industry is in.
"We were particularly delighted to receive a large number of submissions for our two new categories, which aim to reward the very best in digital publishing innovation. It's never an easy task for the judges to select a shortlist, but I'd like to thank and commend them on a job well done."
The quality of entries meant that the 32-strong judging panel was unable to reach a decision on the shortlist for the Digital Ad Ops Team, Media Technology Partner and Commercial Partner categories, and will deliberate in the coming days.
The complete shortlist will be revealed early next week and the awards ceremony will take place on 3 July. More information about the AOP Awards is available on the AOP website.
See the full shortlist below:
Editorial Team 2014 – Business to Business
The Drum Editorial Team - Carnyx/The Drum
Health Service Journal - EMAP
Planning Editorial Team - Haymarket Media Group
C+D Editorial - UBM
Nursing Times Editorial Team - Emap
Dezeen - Dezeen
Editorial Team 2014 – Consumer
Shortlist 2014:
Vice UK - VICE Media
NSA Editorial Team - Guardian News & Media
Digital Spy - Hearst Magazines UK
BBC Good Food - BBC Worldwide
Shortlist.com - ShortList Media
Xcar - CBS Interactive
The Huffington Post UK - AOL UK
Top Gear Editorial - BBC Worldwide/Immediate Media
Digital Commercial Team 2014
Radio Times Digital Sales Team - Immediate Media Co.
Future Commercial Team - Future Plc
The Guardian News & Media Commercial Team - Guardian News & Media
Adnostic - Dennis Publishing
IPC Digital Advertising - IPC Media
ShortList Media Digital Sales Team - ShortList Media
Hearst Digital Pureplay Team - Hearst Magazines UK
Digital Commercial Individual 2014
Nicola Inchmore - Digital Sales Director - Hearst Magazines UK
Diane Young - Managing Director - Carnyx Group/The Drum
Adam Bulleid - Creative Media Manager, NME - IPC Media
Jonny Hill - Agency Advertising Manager - Future Plc
Jonathan Kitchen - Head of Agency - Adnostic/Dennis Publishing
Digital Editorial Individual 2014
Kate Lucey - Digital Content Lead, Cosmopolitan, Hearst Magazines UK
Clive Martin - Staff Writer - VICE UK , VICE Media
Carla Buzasi - Editor-in-chief, The Huffington Post UK, AOL UK Ltd
Felicity Morse - Social Media Editor, Independent.co.uk, The Independent
Alex Goy - Cars Editor, XCAR, CBS Interactive
Jake Wallis Simons - Features Writer, Telegraph Multimedia, The Telegraph
Jeff Meyer - Editor, DigitalCameraWorld.com, Future Publishing
Jessica Vince - Editor of GraziaDaily, Bauer Media UK
Research and Insight Project
RealView by FireFish/ Internet Advertising Bureau - FireFish/IAB
Planning, Insight and Research - AOL UK
GNM Commercial Insight - Guardian News & Media
Immediate Insight - Radio Times DiscoverTV app - Immediate Media
Integrated Media Project 2014 (previously titled Cross media project)
Telegraph Media Group - Media Man - Telegraph Media Group
The Guardian with Brand USA - Guardian News & Media
XFM and Bulmers - Global Radio
CarBuyer Videos - Dennis Publishing
IPC Creative Media - IPC Media
XFM Presents with FordSync - Global Radio
Stylist - Shortlist Media
GuardianWitness powered by EE - Guardian News & Media
Launch 2014
UsVsTh3m - Trinity Mirror
Consumer Rights - Which?
Esquire - Hearst Magazines UK
Radio Times - Discover TV - Immediate Media
GuardianWitness - Guardian News & Media
Radio Times - Enterprise - Immediate Media
LiveIntent - LiveIntent
IPC Digital Advertising - IPC Media
Use of Mobile 2014 (previously titled Mobile and Tablet Innovation)
MadeForMums & Heinz Baby - Immediate Media Co.
T3 - Future Plc.
Sell Squad - AutoTrader
Immediate App Publishing Team - Immediate Media Co.
The Times and Sunday Times Digital Team - News UK
film.list.co.uk - The List Ltd.
ESI Media Mobile Team - ESI Media
Digital Marketing campaign Innovation 2014
Subscriptions Marketing - Immediate Media
Digital Magazines Marketing Team - IPC Media
Jobsite - The Advantage - Jobsite
Telegraph Media Man - Telegraph Media Group
Use of Social Media 2014
Channel 4 Psychopath Night: Psychopath Test - Rckt for Channel 4
NME.com - NME
Independent.co.uk - The Independent
New Scientist - New Scientist at Reed Business Information
VICE UK - VICE Media
Farmers Weekly - Reed Business Information
Website 2014 – Business to Business
Procurement Leaders - Sigaria Ltd
Planning - Haymarket Media Group
TheDrum.com - Carnyx Group
Dezeen - Dezeen
Website 2014- Consumer
MailOnline Editorial - MailOnline
Digital Spy - Hearst Magazines UK
NME.com - NME
Mirror.co.uk - Trinity Mirror
Den of Geek - Dennis Publishing
Autocar - Haymarket Media Group
VICE.com - VICE Media
Digital Publisher 2014 – Business to Business
Carnyx Group - Carnyx Group
Procurement Leaders - Sigaria Ltd
Incisive Media - Incisive Media
Dezeen - Dezeen
Digital Publisher 2014 - Consumer
VICE Media - VICE Media
AOL UK - AOL UK Ltd
Trinity Mirror - Trinity Mirror
Dennis Publishing - Dennis Publishing
Haymarket Consumer Media - Haymarket Media Group