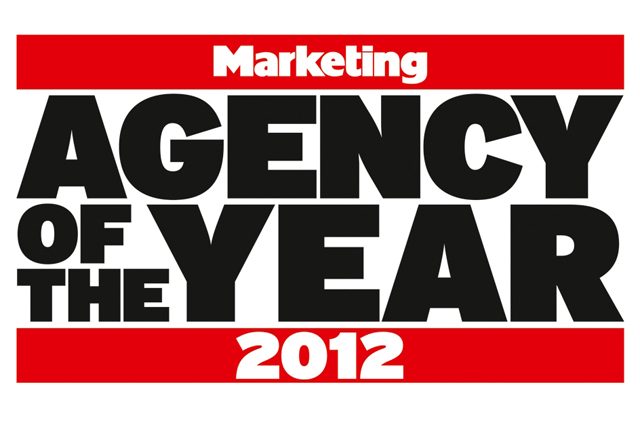 CHARLIE CARPENTER, MANAGING DIRECTOR, CREATIVEBRIEF
Carpenter joined creativebrief in 2004 and was promoted to managing director last year.
Clients include Heineken and RBS.
NICK FENNELL, MANAGING DIRECTOR, ARCHWAY MANAGEMENT
Fennell was a director at CPM before setting up his own field marketing consultancy, Archway Management.
ALAN GILMOUR, HEAD OF BRAND AND CRM, COGENT ELLIOTT
Gilmour is a financial-services specialist who also led the marketing effort for the previous government's ID cards scheme.
NIGEL HOLLAND, REGIONAL PRESIDENT, EMEA, TATA GLOBAL BEVERAGES
Having worked for Kraft, Boots and Scottish & Newcastle, Holland has climbed the ranks at tea brand Tetley to his present role.
PETE MARKEY, CHIEF MARKETING OFFICER, RSA INSURANCE GROUP
Markey was promoted to the role of chief marketer last year following a five-year spell as More Th>n marketing director.
EDWIN MUTTON, CONSULTANT, INSTITUTE OF PROMOTIONAL MARKETING
Mutton is the chairman of the trade association's awards. He was responsible for developing the industry-wide experiential marketing code.
GARETH ROBERTS, COMMERCIAL DIRECTOR, EDGBASTON
Roberts joined Edgbaston at the start of this year from Leicestershire & Rutland County Football Association, where he was chief executive.
SUKI THOMPSON, FOUNDING PARTNER, OYSTERCATCHERS
Thompson founded Oystercatchers in 2007. This year, the company ran the selection process for Tesco's £110m ad account.
MARK BAINBRIDGE, DIRECTOR OF CUSTOMER AND MARKET STRATEGY, VELTI WESTERN EUROPE
Bainbridge specialises in delivering a step-change in commercial marketing and business processes.
HUGH CHAMBERS, CHIEF COMMERCIAL OFFICER, TEAM GB
Chambers is responsible for all commercial aspects of the British Olympic Association, including brand and marketing.
DARYL FIELDING, CONSULTANT
A former vice-president of marketing for Kraft Foods during its acquisition of Cadbury, Fielding has also worked at The Independent and Ogilvy & Mather.
KERRY GLAZER, CHIEF EXECUTIVE, AAR GROUP
Glazer joined the AAR as commercial director in 1999. Her career has included spells at JWT, WCRS and Kendall Tarrant.
STEPHEN JACOBS, MANAGING DIRECTOR, S F J CONSULTING
Jacobs has 20 years' experience in the contact centre industry. He has worked for British Gas, Powergen and Network Rail.
NOELLE MCELHATTON, EDITOR, MARKETING MAGAZINE
McElhatton was appointed editor of Marketing in December 2010. She began her career at Random House, before moving into magazines in the early 90s.
WILL ORR, COMMERCIAL DIRECTOR, BRITISH GAS
Orr, a former adman, joined British Gas in 2010, taking his latest role in October. His agency-side career includes spells at WCRS and Mother.
DANNY RUSSELL, INSIGHT DIRECTOR, PADDY POWER
Russell joined Paddy Power this year after more than a decade at BSkyB, where he rose to the role of marketing strategy director.
JENNELLE TILLING, VICE-PRESIDENT OF MARKETING, KFC UK & IRELAND
Tilling has worked in senior marketing roles for KFC owner Yum! since 1999.
She previously worked at McVitie's and Nestle Dairy.
HUGH BURKITT, CHIEF EXECUTIVE, THE MARKETING SOCIETY
Burkitt began his career as a trainee at Birds Eye Foods. He spent 30 years in advertising before joining The Marketing Society in 2003.
SALLY EARNSHAW, HEAD OF MANAGEMENT DEVELOPMENT, BLUE SKY
Earnshaw has more than 20 years of experience building and managing teams and has developed solutions for British Gas and HSBC.
PAUL GAUGER, HEAD OF INTERNATIONAL MEDIA AND DESTINATION PR, VISITBRITAIN
Gauger recently took on the role of 'global leader for 2012 Games media' in the run-up to the Olympic Games.
JON GOLDSTONE, VICE-PRESIDENT, BRAND BUILDING - FOODS AND ICE CREAM, UNILEVER UK AND IRELAND
Goldstone looks after a sizeable portfolio of brands, including Flora and Marmite.
COLIN LLOYD, CHAIRMAN, MOTIVCOM
Lloyd, who founded KLP Group in 1970, is an expert in promotional marketing. He is a former chief executive of the Direct Marketing Association.
MHAIRI MCEWAN, CO-FOUNDER AND CHIEF EXECUTIVE, BRAND LEARNING
McEwan spent more than 18 years at Unilever, and is a former vice-president, marketing, for PepsiCo (Europe).
LUCINDA PENISTON-BAINES, MANAGING PARTNER, THE OBSERVATORY
Peniston-Baines has advised Microsoft UK and Lloyds TSB on agency search and management, and worked for agencies Grey and HHCL.
TONY SPONG, BUSINESS DIRECTOR, AAR GROUP
Before joining the AAR in 2007, Spong spent five years at Royal Mail. His career also includes spells at NatWest, McCann and Proximity.
RICHARD TOLLEY, FOUNDER, KRUX STRATEGY
Tolley started out at Van den Bergh Foods before moving to Kraft. He has also worked at Anchor Foods, Unilever Bestfoods, Fox's Biscuits and Dairy Crest.