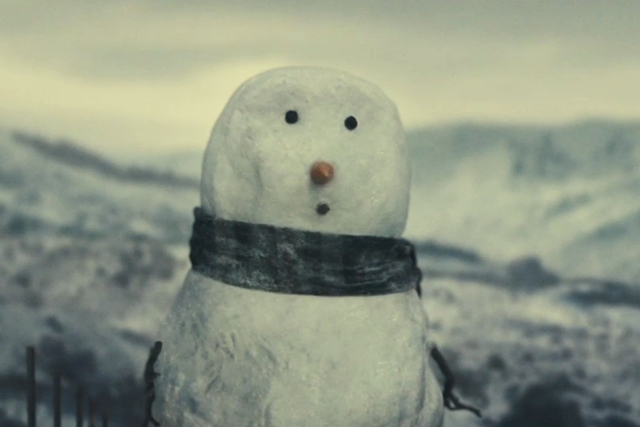 Millward Brown has been named Marketing's Insight Agency of the Year, following a barnstorming 12 months during which innovation and creativity permeated every part of its business.
Judges were unanimous in their choice, highlighting Millward Brown's continuing commitment to using insight to improve the return on investment of its clients' marketing programmes. They also praised its demonstration of the commercial worth of its products and services.
'When you combine this with a continuing investment in creativity and innovation in terms of what it does, how it does it and how it presents findings, and its commitment to contributing to wider societal issues, Millward Brown well deserves the top award,' said one judge.
The WPP-owned agency, which was founded nearly 30 years ago, won new business contracts worth £5m in the past year, across technology, healthcare, FMCG, retail, alcohol, business-to-business, oil, charity and travel sectors. For the year ending December 2010, its last published accounts, it posted revenues of £121.7m.
It has also contributed to the industry at large - Dominic Twose, global head of knowledge at Millward Brown, gained industry recognition for a paper proving the link between advertising and effectiveness, where he explored the theory that while creativity cannot be defined or prescribed, its effects can be measured.
Creativity is also key to client relationships. Millward Brown has created The Studio - a workshop approach that sets out to inspire big brand ideas with its clients, using a mix of creativity, co-creation, concept development and action planning.
It is also committed to the personal development of its employees. It spent £257,000 last year on staff training and was named in The Sunday Times' 'Best Companies to Work For in 2012' as 'One to Watch'.
It has also introduced the Impact Awards, a rewards and recognition system, for individuals and teams that have had a positive effect on the business' strategy.
In addition, managing directors have gone 'back to the floor' to experience various roles at first-hand, gaining a fresh perspective on the reality of life at the company for staff at all levels. This has had a positive effect on the decision-making.
Encouraging sustainable practice is also key to the agency's philosophy. Millward Brown's corporate charity is Unicef, and staff raise funds through a variety of events, including sports days, quizzes and sponsored challenges. The UK office has raised £29,876 in the past 18 months for the charity.
The good news has flowed thick and fast for the agency. In October, Millward Brown's role in John Lewis' ads was recognised when the retailer scooped the Grand Prix at the IPA Effectiveness Awards, capping a wonderful 2012 for the agency.
FOCUS ON - NESTLE
Millward Brown was the lead agency on a project aiming to demonstrate how Nestle's multimedia marketing campaigns influence brand perceptions and actual sales. The 'Kit Kat Crane' campaign for the period was measured across TV, online display and Facebook media impact.
The agency partnered with Kantar Worldpanel to devise a new approach to market-mix modelling, measuring emotional drivers of change, with in-depth details on actual purchase behaviour. The project's impact on brand health was responsible for 14% of sales over the campaign period, with a healthy return on investment. Nestle found running an ad campaign made promotional activity 23% more efficient.