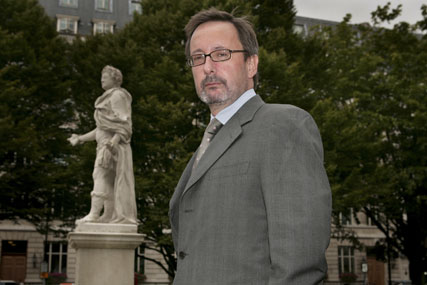 The Advertising Producers Association is leading the charge, the latest in a protracted dispute involving Red Bee, which was previously the BBC's in-house production facility before it was aquired by Macquarie, the Australian bank.
The APA said Red Bee's contract to produce BBC promotions is anti-competitive and its practice of "borrowing" talent from production companies is no longer appropriate.
It claims 90% of its members are now unwilling to lend directors to Red Bee and that a number of MPs have agreed to ask questions in the Commons about the monopoly granted by the BBC to Red Bee to produce its on-air promotions.
Steve Davies, the APA chief executive, said: "Best value for licence-fee payers cannot be achieved by using a single supplier to whom the BBC has granted a monopoly."
A BBC spokesman said: "We are surprised to learn the APA is taking this course of action rather than approaching us directly. The BBC's contract with Red Bee has been independently benchmarked and delivers excellent quality and value to licence payers."
Andy Bryant, Red Bee's creative director, declined to comment.